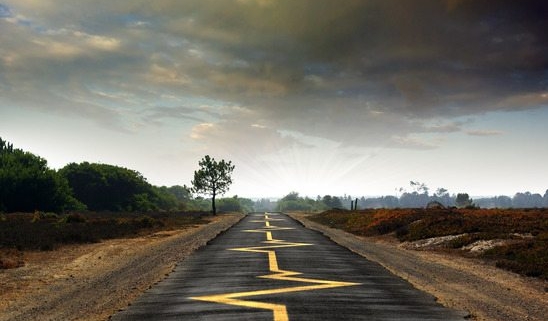 Woman Who Left Vehicle after Crash Was Fatally Injured in Hit-and-Run Accident
Traffic accidents are alarmingly common in the United States. In 2015, nearly 4.4 million people underwent medical evaluations for injuries they suffered in traffic crashes. Still, many drivers and pedestrians do not know what to do at the scene of a collision, and this ignorance often has tragic consequences.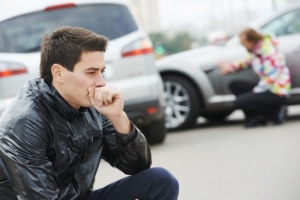 A recent accident highlights the importance of properly responding to a wreck. Just days before Christmas, a woman crashed into a center divide after her car skidded on a slick road in Otay Mesa. According to Fox 5 San Diego, the driver climbed out of her vehicle and was fatally struck by another motorist, who fled the scene.
If you were injured or lost a family member in a collision that another driver caused, turn to Jeffrey E. Estes & Associates. A personal-injury attorney in San Diego will help you claim the highest possible compensation for medical bills, lost income and non-economic damages. If your case goes to trial, our lawyers have the litigation experience to represent your interests in court.
Call 855-290-8080 to schedule a free initial consultation at our accident law firm. You can also visit USAttorneys.com to learn more about personal-injury lawsuits in California.
11 Important Steps to Take after a Car Accident
Hit-and-run accidents are deplorably common in San Diego. Over the past five years, more than 3,200 people were hurt in hit-and-runs in San Diego County, according to the San Diego Union-Tribune. In 2014, 489 hit-and-runs were reported to authorities, and 23 of them were fatal – compared to just seven the year before.
Many of these tragedies could have been avoided if the drivers had known how to stay safe at accident scenes. Here are 11 tips to follow immediately after a collision:
Check yourself and other people at the scene for injuries;
Call an ambulance if necessary;
Move all vehicles to a safe location off the road;
Turn on your car's hazard lights;
Call the police;
Record the contact information of eyewitnesses;
Record the insurance and contact details of all drivers involved;
Take photographs of property damage, injuries, traffic signs and skid marks;
Record notes about how the crash happened;
Visit a doctor for a medical evaluation; and
Contact a personal-injury attorney who has successfully litigated injury cases related to car accidents.
At Jeffrey E. Estes & Associates, you will find a San Diego personal-injury attorney with the knowledge, resources and litigation experience to help you fight for the maximum compensation. Our accident law firm has recovered more than $150 million for our clients in successful settlements and verdicts.
Attorneys Jeffrey E. Estes and Alton J. Smith will help you avoid mistakes such as signing a general release, unknowingly admitting fault, overlooking certain damages or accepting a low settlement. Call 855-290-8080 to schedule a free initial consultation.
https://jeffreyesteslaw.com/wp-content/uploads/2021/11/photodune-1535346-safe-driving-xs-1.jpg
365
548
damg
https://jeffreyesteslaw.com/wp-content/uploads/2021/12/logo_estes_NEW.png
damg
2017-01-03 19:09:50
2022-10-17 18:37:06
Woman Who Left Vehicle after Crash Was Fatally Injured in Hit-and-Run Accident