7 Ways to Keep Guests Safe at Your New Year's Party
Hip nightclubs, fine restaurants, glamorous hotels, elegant yachts – San Diego offers plenty of ways to ring in the New Year. Maybe that's why a recent WalletHub survey ranked our city 17th of the 100 Best Places for New Year's Eve celebrations.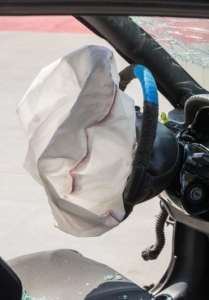 Unfortunately, San Diego's reputation as party central makes it a hotspot for drunk driving. This is particularly true on drinking holidays such as New Year's Eve.
According to the Insurance Institute for Highway Safety, January 1st was the second-deadliest day of the year on U.S. roads from 2010 to 2014. Alcohol contributed to nearly 62 percent of all traffic deaths on New Year's Day during those years.
If you are hurt in a crash with a drunk driver over the holiday, contact a San Diego auto accident attorney from Jeffrey E. Estes & Associates. Our injury lawyers have recovered more than $150 million for our clients in successful settlements and verdicts.
Call 855-290-8080 to schedule a free initial consultation. You can also visit the USAttorneys website to learn more about drunk-driving injury claims in California.
7 Ways to Protect Your Guests from Drunk-Driving Accidents
Do not be surprised if drunk-driving arrests spike over the holiday season. Many people who usually would never drive under the influence choose to make an exception on New Year's Eve.
Even if your BAC is below 0.08, alcohol can impair your ability to:
Concentrate while driving;
Perceive distances;
Perceive your vehicle's speed;
Stay awake; and
React to hazards in the road.
The best way to avoid these accidents is not to drink and drive. You can also prevent alcohol-related crashes by making sure your friends do not drive drunk.
If you host a party, here are seven tips to keep your guests safe:
Before the festivities begin, ask your guests how they plan to get home;
Do not serve high-alcohol cocktails or mixed drinks;
Get your guests involved in fun activities that do not require drinking;
Do not serve salty food – this will make your guests thirsty and more likely to over-consume;
Offer non-alcoholic drinks such as water and mocktails;
Before the party, write down the phone numbers of local taxi services; and
As the host, you should limit your alcohol intake. This will put you in a better position to intervene if a guest tries to drive drunk.
Unfortunately, many party hosts make no effort to prevent their guests from driving under the influence – and other road users suffer the consequences. If you are injured by a drunk driver over New Year's, contact Jeffrey E. Estes & Associates.
Alton J. Smith was selected for inclusion in the 2012 Southern California Super Lawyers. Only 5 percent of attorneys in the southern California region earned this title. Call 855-290-8080 to schedule a free initial consultation with an auto accident attorney in San Diego.
https://jeffreyesteslaw.com/wp-content/uploads/2021/11/photodune-366655-new-year-l.jpg
857
1200
damg
https://jeffreyesteslaw.com/wp-content/uploads/2021/12/logo_estes_NEW.png
damg
2016-12-27 19:48:48
2022-10-17 18:37:06
7 Ways to Keep Guests Safe at Your New Year's Party