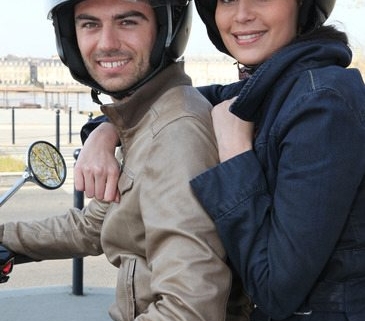 6 Tips for Purchasing a Safe Motorcycle Helmet
With perfect weather and beautiful landscapes, San Diego is an impeccable place to ride a motorcycle. However, the trill and freedom of the open road comes with inherent dangers.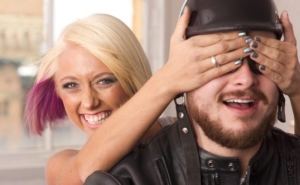 Due to their small size, motorcycles can easily disappear in the blind spots of passenger vehicles, and all it takes is one drunk, distracted or negligent driver to cause a crash. Even a slow-speed motorcycle accident is likely to end with injuries.
A report from the Los Angeles Times uncovered some good and bad news for motorcyclists in California: Although the fatal crash rate in our state fell 7 percent, California still has the second-highest number of motorcycle deaths – just behind Florida.
Data from the Governors Highway Safety Association shows that 2015 was another bad year for riders. It was the third year in history in which more than 5,000 riders lost their lives.
If you were injured or lost a family member in a motorcycle crash, turn to Jeffrey E. Estes & Associates. An auto accident lawyer in San Diego will evaluate your case and provide legal guidance in a free initial consultation.
Jeffrey E. Estes and Alton J. Smith have been litigating personal injury cases on behalf of California residents for almost 30 years. Our law firm has recovered more than $150 million for our clients in successful settlements and verdicts. Call 855-290-8080 to schedule a free initial consultation.
6 Tips for Purchasing a Safe Motorcycle Helmet
California Vehicle Code Section 27803 prohibits motorcycle drivers and passengers from riding without wearing a helmet. The reason? According to the Insurance Institute for Highway Safety, wearing a helmet reduces a motorcyclist's risk of dying in an accident by more than 30 percent, and it lowers the risk of injuries by 67 percent.
Not all motorcycle helmets offer the same level of protection. Here are six tips to help you find a high-quality helmet:
Find a helmet with a 1-inch thick liner of polystyrene foam;
Make sure the chin strap fits snugly;
Look for a helmet that weighs at least 3 pounds – a lighter helmet may not provide sufficient protection;
Make sure no parts of the helmet protrude farther than two-tenths of an inch from the surface;
Find a helmet with a sticker that confirms it meets the certification requirements of the Snell Memorial Foundation or the Department of Transportation; and
Verify that the helmet displays the manufacturer's name, model, size, month and year of manufacture, and construction materials.
Unfortunately, even the best safety gear cannot prevent all injuries in the event of a motorcycle crash. If you were hurt in a collision that another driver caused, you may be entitled to compensation for medical bills, lost income and non-economic damages.
A San Diego auto accident lawyer from Jeffrey E. Estes & Associates will evaluate your case, interview witnesses, assess the police report and doctors' records, calculate your damages, and help you claim the maximum compensation. Call 855-290-8080 to schedule a free initial consultation.
https://jeffreyesteslaw.com/wp-content/uploads/2021/11/photodune-4788580-couple-on-a-motorcycle-xs.jpg
548
365
damg
https://jeffreyesteslaw.com/wp-content/uploads/2021/12/logo_estes_NEW.png
damg
2017-01-10 16:52:06
2022-10-17 18:37:06
6 Tips for Purchasing a Safe Motorcycle Helmet