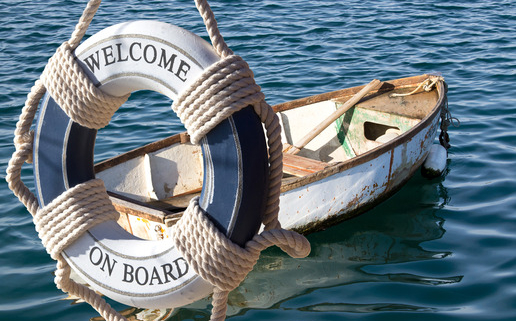 Why Boating Under the Influence Is a Serious Offense in California
Whether you rent a boat a few times per year or own a vessel that your family takes out every weekend, you probably enjoy sipping refreshing beverages while on the water all day. Although it is not illegal to consume alcohol on a boat in the state of California, it is against the law to operate a water vessel while under the influence.
Because most people go boating for pleasure and do not use it as a mode of transportation, even those who would never drink and drive may feel inclined to enjoy a few beers on deck before heading back to shore. Doing so can have catastrophic consequences, though, even if the harbor is fairly calm.
If you were hurt in a boating accident with an impaired operator, you may be entitled to compensation for hospital bills, lost income, and emotional distress. To determine if you have grounds for a claim, turn to Jeffrey E. Estes & Associates.
We have recovered more than $150 million for our clients in successful settlements and verdicts. Call 855-290-8080 to schedule a free case evaluation with an injury attorney in San Diego.
Why Boating Under the Influence Is a Serious Offense in California
According to the Department of Parks and Recreation, it is illegal to operate a water vessel while impaired in the state of California. The allowable blood alcohol concentration for those who are boating—less than 0.08—is the same as it is for those who are operating a car.
California imposes strict penalties on individuals who are convicted of boating under the influence (BUI) because it is do dangerous. People out on the water may not have to contend with the same kind of congestion that those on land do, but lakes, rivers, and oceans pose other serious dangers that can ultimately result in life-threatening situations.
For example, if an impaired boater crashes into a submerged obstacle because he or she has difficulty concentrating on the path ahead, the force of impact could cause everyone on board to sustain serious injuries or even drown. In addition to difficulty concentrating, alcohol also hinders reflexes, slows reaction time, and inhibits balance.
Any one of these side effects can make it virtually impossible to navigate bustling waterways skillfully. When boaters experience all three as the result of inebriation, the risk of causing an accident increases considerably.
At the end of the day, boating under the influence is illegal for the same reason driving under the influence is: to protect those who use the roadways and waterways. Approximately 25 percent of all fatal motor boating accidents in California involve alcohol consumption, which illustrates just how many lives could be saved if no one operated a vessel while under the influence.
If you sustained injuries in an accident on the water, a compassionate injury lawyer in San Diego can help you determine the most strategic way to proceed. Contact Jeffrey E. Estes & Associates today to start building your claim.
Call 855-290-8080 to schedule a free consultation. You can learn more about personal injury claims in California by visiting USAttorneys.com.
https://jeffreyesteslaw.com/wp-content/uploads/2021/11/photodune-5052210-boat-xs-3.jpg
387
516
damg
https://jeffreyesteslaw.com/wp-content/uploads/2021/12/logo_estes_NEW.png
damg
2018-03-06 19:49:45
2022-10-17 18:36:41
Why Boating Under the Influence Is a Serious Offense in California