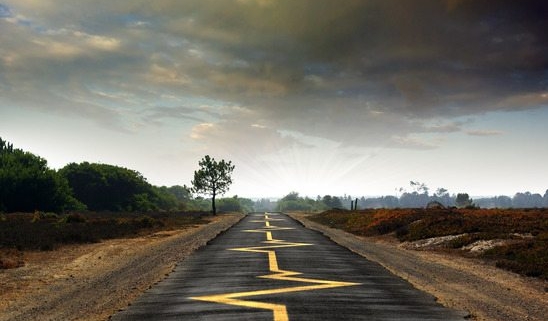 How to Avoid Car Accidents at Intersections
Collisions at intersections are far more common than they should be. In fact, according to the National Highway Traffic Safety Administration, 40 percent of the crashes that occurred in 2008 were intersection related.
All kinds of accidents can happen at intersections, including rear-end collisions, head-on crashes, T-bone wrecks, and sideswipe accidents. Pedestrian collisions are also common where roads meet.
If you were hurt in an intersection crash despite following the rules of the road, you may be entitled to compensation for lost wages, medical bills, and emotional distress. To determine if you have grounds for a claim, turn to Jeffrey E. Estes & Associates.
Attorneys Jeffrey E. Estes and Alton J. Smith have been litigating personal injury cases on behalf of California residents for almost 30 years. Call 855-290-8080 to schedule a free consultation with an accident lawyer in San Diego.
Read on to learn how you can reduce the risk of getting into an intersection accident:
Drive Defensively
The single most effective way to avoid sideswipe wrecks and T-bone accidents is to drive defensively. That means anticipating the maneuvers of the motorists around you and preparing to take evasive action should they violate local traffic laws.
Relax
If you are running late, you may be less inclined to exercise caution at intersections. Failing to cross traffic with care can have catastrophic consequences, though, and only increases the risk of getting into a devastating collision.
Eliminate Distractions
It is not uncommon for motorists to check their phone or navigation system when stopped at a traffic light; however, taking your eyes off the road is always dangerous, even when the vehicle is not in motion. For example, if an ambulance or police cruiser comes up behind you with its sirens on, you need to be prepared to pull to the side.
If you have not been paying attention to your surroundings, you may not be able to respond to the emergency vehicle in a timely manner. Likewise, if you are staring down at your phone as an approaching vehicle crosses over the centerline and careens toward you, you will not see it headed your way until it's too late.
Stay in Your Lane
Motorists can avoid all kinds of collisions by driving in a predictable manner. This includes staying in your lane when turning or crossing traffic at an intersection.
Even if there are no vehicles in the adjacent lanes, there is always the chance that someone will pull in from a cross street. If you do not account for such a maneuver and end up making a wide turn, a sideswipe collision may result.
Sadly, motorists can do everything in their power to avoid intersection accidents and still end up in a devastating crash. If you were hurt in a wreck with a drunk, distracted, or drowsy driver, contact Jeffrey E. Estes & Associates today.
Call 855-290-8080 to schedule a free case evaluation with an accident attorney in San Diego. You can learn more about collision claims in California by visiting the USAttorneys website.
https://jeffreyesteslaw.com/wp-content/uploads/2021/11/photodune-1535346-safe-driving-xs-1.jpg
365
548
damg
https://jeffreyesteslaw.com/wp-content/uploads/2021/12/logo_estes_NEW.png
damg
2018-02-14 22:01:38
2022-10-17 18:36:41
How to Avoid Car Accidents at Intersections