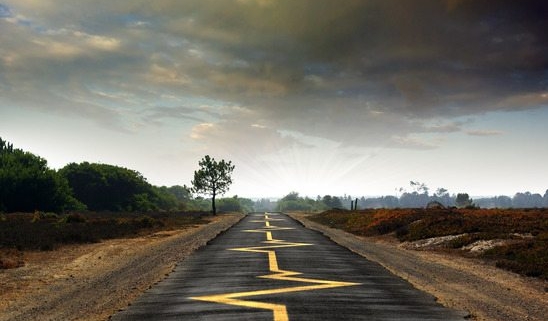 There are several types of cases that fall under the umbrella of personal injury law. Examples include motor-vehicle accidents, premises liability, product liability, and medical malpractice. Although each case is unique, most personal injury claims have a two-year statute of limitations, which means you must file your lawsuit within two years of the date when your injury occurred, or it is likely that the court will dismiss your case.
[fusion_builder_container hundred_percent="yes" overflow="visible"][fusion_builder_row][fusion_builder_column type="1_1″ background_position="left top" background_color="" border_size="" border_color="" border_style="solid" spacing="yes" background_image="" background_repeat="no-repeat" padding="" margin_top="0px" margin_bottom="0px" class="" id="" animation_type="" animation_speed="0.3″ animation_direction="left" hide_on_mobile="no" center_content="no" min_height="none"]
Sometimes an injury is not immediately apparent. In such a case, you would have one year to file your lawsuit beginning on the date when you discovered the injury, according to California Courts.
The rules are different for claims against government agencies. In most cases, you must file an administrative claim with the agency within six months – or within one year in some cases – of the incident. The government has 45 days to respond, and if your claim is denied, you can file a lawsuit but you must do so within six months of the date when you were notified of the denial via mail or personal delivery. If you never received a rejection letter, you have two years from the date when the incident occurred to file your lawsuit.
Under certain circumstances, the statute of limitations is suspended, or "tolled." This can happen if the defendant is in prison or out of state, is insane, or is a minor. The statute of limitations starts running again when the reason for the tolling ends.
Even if you have two years to file your lawsuit, it is critical that you take action as soon as possible. Over time, important evidence may disappear, and witnesses might relocate or change their contact information.
A personal injury attorney from Jeffrey E. Estes & Associates can help you meet all necessary deadlines, gather evidence, and fight for the maximum compensation. Alton J. Smith and Jeffrey E. Estes have been litigating personal injury cases on behalf of California residents for almost 30 years. Call 855-290-8080 to schedule a consultation with an accident lawyer in San Diego.
What Is the Statute of Limitations for a Wrongful Death Claim?
In most cases, a wrongful death lawsuit must be filed within two years of the victim's injury or death. In cases of medical malpractice, though, this deadline extends to three years from the date of the death or injury or one year from the date when the injury was discovered.
Do I Need a Personal Injury Attorney to File a Lawsuit?
Although you can file your lawsuit without the help of an attorney, there are several potential benefits of enlisting the help of an experienced lawyer. Insurance companies tend to take claims filed by attorneys more seriously, and your lawyer can help you avoid costly mistakes such as accepting a settlement too early, overlooking certain damages, or making a recorded statement to the insurance adjuster.
If you would like to discuss your case with an accident lawyer in San Diego, contact Jeffrey E. Estes & Associates. Call 855-290-8080 today to schedule a free consultation.
[/fusion_builder_column][/fusion_builder_row][/fusion_builder_container]
https://jeffreyesteslaw.com/wp-content/uploads/2021/11/photodune-1535346-safe-driving-xs-1.jpg
365
548
damg
https://jeffreyesteslaw.com/wp-content/uploads/2021/12/logo_estes_NEW.png
damg
2017-05-05 17:49:32
2022-10-17 18:37:05
What Is the Statute of Limitations for Personal Injury Claims in California?