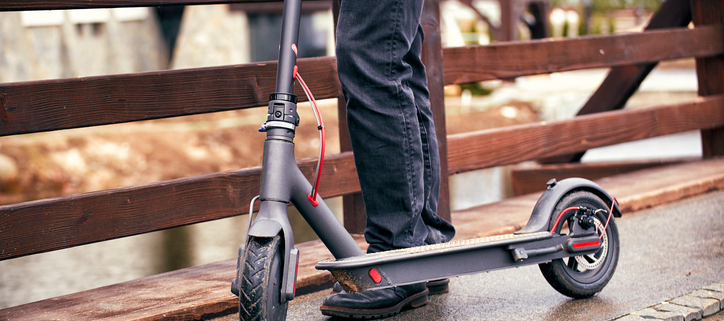 San Diego Woman Hospitalized After Engaging in Electric Scooter Accident
You probably read about them when they first launched, have seen them in the streets and on the sidewalks, and now are reading about the horror stories involving them. We are talking about the controversial electric scooters that now occupy the streets in major cities like San Diego and Nashville.
In 2018, the company Bird, which was founded in 2017, first dropped its electric scooter in Santa Monica and eventually began expanding in other areas. Shortly after followed Lime with their electric scooter model. While many have found these alternate modes of transportation to be extremely useful and convenient, others have grown concerned with the safety of them. The fact is, these scooters, which currently aren't regulated, pose as a threat to drivers who have to maneuver out of the way to avoid them, pedestrians, and even the individuals who pay to rent them.
Over the last few months, lawmakers have pushed to have electric scooters banned from many cities because of the risk they carry although many have not been successful in doing so.
However, with more and more issues arising involving these electric scooters, perhaps cities will have to take some sort of action to help prevent incidents from further occurring.
About two weeks ago, Patch.com reported that a woman fractured her thighbone in San Diego after an accident occurred while she was riding a scooter. The source said that the 31-year-old woman was heading west on the 2100 block on Broadway at around 6:45 a.m. when she was unable to slow down for unknown reasons. She quickly became "frightened" and decided to jump off of the scooter and fell into the roadway. When medics arrived at the scene, they transported her to an area hospital for treatment and that is where it was determined that she had fractured her thighbone. The news outlet stated that it is unclear whether the scooter experienced mechanical problems, however, it is a factor that is being considered.
Off-Duty Firefighter Suffers Injuries in Electric Scooter Accident
Back in September, an off-duty firefighter who was out with some friends one night in San Diego was riding a Bird scooter when he hit a bump in the road [Source: CNN]. He fell from the scooter as a result and because he wasn't wearing a helmet, when his head made contact with the pavement, he lost consciousness. He was transported to UCSD Medical Center where he received treatment for a concussion, a broken nose, and lacerations across his face." The firefighter said that shortly after he had arrived at the hospital, a 28-year-old was brought in who had suffered a head injury while riding on a Bird scooter as well. He had to have emergency surgery on his brain as it was bleeding and physicians needed to relieve the pressure in his head.
The reality is, there are plenty of other stories similar to these making news headlines involving these scooters yet there are still many who are unaware of the dangers associated with riding them. Therefore, if you are considering renting an electric scooter, be sure you review and implement the safety tips the company provides you with to help prevent an accident from occurring. And if you are a driver or pedestrian, always keep a watchful eye out for these riders to help avoid a wreck as well.
Now if you were recently involved in an accident involving a Bird or Lime scooter in San Diego, whether you were riding it or not, contact San Diego, CA personal injury lawyer Jeffrey E. Estes who can help you become more informed on what your legal rights are. As you can see from the two stories cited above, these accidents can lead to serious injuries which often require a victim to seek extensive medical treatment. And as you know, that doesn't come cheap.
Therefore, if you would like to find out how you can hold a company and/or driver accountable for causing you to suffer from an injury and demand that they cover the medical expenses that have accrued, you will need to speak with a knowledgeable CA personal injury lawyer. Jeffrey E. Estes & Associates provides free consultations to victims who wish to learn more about how our office can help with such devastating matters so you are encouraged to schedule yours today.

Visit or call Jeffrey E. Estes & Associates today at:
501 West Broadway, Suite 1650
San Diego, CA 92101
619-233-8021
You can read more accident articles here
https://jeffreyesteslaw.com/wp-content/uploads/2021/11/iStock-938494130.jpg
483
724
damg
https://jeffreyesteslaw.com/wp-content/uploads/2021/12/logo_estes_NEW.png
damg
2018-11-05 20:00:28
2022-10-17 18:36:39
San Diego Woman Hospitalized After Engaging in Electric Scooter Accident