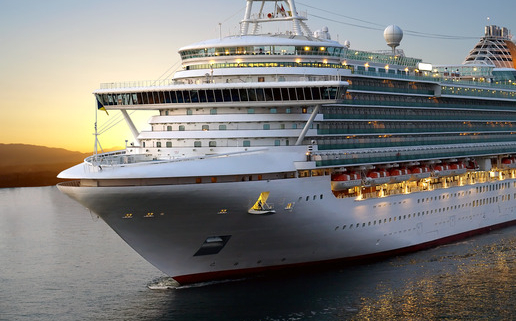 332-Foot Yacht Collides with Sports Fishing Boat Off Coast of Imperial Beach
NBC San Diego and The San Diego Union-Tribune recently reported on a major boat collision that occurred on October 26th, approximately nine miles off the coast, near Mexico's maritime border at around 7:50 p.m. The accident involved the Attessa IV, which is a 332-foot super yacht, and the Prowler, a 65-foot sports fishing boat. Sources say the Attessa IV crashed into the sports fishing boat, "causing extensive damage to [its] starboard quarter." The impact also left the Prowler disabled and several passengers onboard suffering from critical injuries. Sources stated that the Prowler was said to have had 29 people on board at the time of the collision.
The crew from the Attessa IV contacted the Coast Guard in San Diego after the accident and a helicopter along with two boats were dispatched to the scene. The helicopter lifted one of the passengers from the Prowler who was said to have suffered severe injuries and transported him to UC San Diego Medical Center in Hillcrest. A response boat also transferred 17 passengers aboard the Prowler to San Diego. Ten other passengers were transferred to the Attessa IV which was also able to make its way toward San Diego. The captain of the Prowler remained on the boat while he awaited the arrival of a commercial salvage vessel to tow it to shore.
The San Diego Union-Tribune highlighted that the Attessa IV is owned by industrialist billionaire Dennis Washington, who apparently visits San Diego often and the Prowler is based out of Quivera Basin and is a part of Seaforth Sportfishing's fleet.
Passenger Aboard Prowler Dies
After the accident occurred, sources later reported that the male passenger traveling aboard the Prowler who had been airlifted from the scene of the crash succumbed to his injuries and passed away. Officials have yet to disclose any details about his age and identity and are still working to determine the cause of the accident.
Although we don't hear about boat collisions occurring as often as other types of accidents such as those involving cars and trucks, they do happen and often leave passengers on board suffering from serious injuries. In fact, in 2016 alone, there were 4,463 boating accidents reported nationwide of which resulted in 2,903 people suffering injuries and 701 people being killed [Source: American Boating Association (ABA)]. And because there are approximately 11,861,811 vessels registered in the U.S. according to the ABA, it is likely more accidents will occur.
Now, if you or a loved one was recently involved in a wreck while traveling aboard a boat nearby to San Diego and aren't sure what steps you should take or if you are entitled to take legal action to recover compensation for your injuries and/or loss, don't hesitate to contact San Diego, CA boating accident attorney Jeffrey E. Estes. Our firm is qualified to assist with various types of accidents cases, including those involving boats, and can provide you with all the information and advice you might be seeking.
Contact our office today to schedule an initial consultation to find out how we can help you and anyone else whose life may have been impacted by the recent boating accident that occurred.

Jeffrey E. Estes & Associates can be reached at:
501 West Broadway, Suite 1650
San Diego, CA 92101
619-233-8021
https://jeffreyesteslaw.com/wp-content/uploads/2021/11/photodune-577428-cruise-ship-xs.jpg
387
516
damg
https://jeffreyesteslaw.com/wp-content/uploads/2021/12/logo_estes_NEW.png
damg
2018-10-30 19:55:08
2022-10-17 18:36:39
332-Foot Yacht Collides with Sports Fishing Boat Off Coast of Imperial Beach