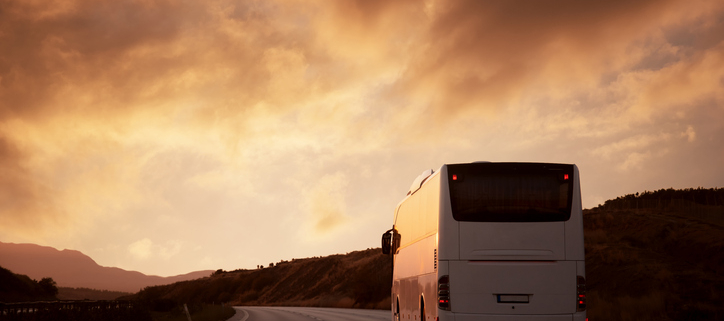 San Diego, CA: Were You Injured in a Bus Accident?
An estimated 5.3% of adult Californians use public transportation to commute to work. Based on California's population of over 39.5 million, that means about 2 million adults in California use public transportation. Of that 5.3%, about 65.2% use buses during their commute, says Enjuris. In addition, about 1 in 8 California schoolchildren take the bus, which adds up to about 700,000 students per year, according to Enjuris.
Bus travel is a normal part of life for many Californians. But what happens if you're injured in a bus accident? Keep reading to understand how to successfully navigate your case.
Taking the Bus is Safe…Until It Isn't
Buses are generally considered to be a much safer form of transportation than cars or motorcycles. However, when accidents do happen, buses can pose specific perils for anyone aboard. Buses are more likely to roll over than a car, due to their high center of gravity. Passengers on a bus are less likely to use or have access to safety restraints, which can lead to serious injuries in an accident or even just an abrupt stop. People on buses also have the risk of being injured by someone else's possessions that become loose or airborne during travel. According to HG.org, common bus accident injuries include:
Broken bones
Sprains
Whiplash
Bruising
Concussions
Internal organ damage
Bleeding
Common Causes of Bus Accidents
Bus accident injuries can occur when the bus driver accelerates or brakes suddenly, causing falls or impacts. Injuries also commonly happen because a door closes on a passenger, or a driver pulls away too soon from a curb or platform. And of course, bus accidents happen through a driver losing control while driving or the bus colliding with another vehicle or object. Some of the most common causes of bus accidents include:
Distracted driving
Inadequate driver training
Driver negligence
Driver fatigue
Travel through densely populated areas with limited space for maneuvering
Weather
Lack of passenger safety restraints
Vehicle structure
Road conditions or construction
Vehicle defects or handling issues
Improper weight distribution within the vehicle
Blind spots
Driver error, including driver speeding
Potential Legal Issues After a Bus Accident
Under personal injury law, whoever was negligent is at fault. All personal injury cases will involve the question: who was negligent and therefore at fault for the accident?
If you're injured on public transportation, there may be several possible answers to that question. For example, the bus could have been hit by a negligent driver of another vehicle. Or the bus driver could have been negligent. Or the bus company could have been negligent in their maintenance procedures. Sometimes, two or more parties share fault, and the question becomes: who was more at fault.
To win your case, you must prove who was at fault and you must prove the extent to which you were injured because of another party's negligence. This can be a daunting and complex task after any type of accident, but bus accidents can be some of the most complicated cases to navigate.
Bus accident cases can become more complicated than car accident cases for reasons such as passengers not having bus accident injury coverage, bus companies having immunities from liability, and the involvement of a government entity.
One of the most difficult factors of bus accident cases occurs if the case involves a government entity. Many buses that the average person uses on a regular basis are operated by government entities such as transportation authorities or school districts.
In a car accident case, it's normally relatively easy to file a claim against the other driver. But filing against a government entity is far more complicated. And when a government denies a claim, accident victims must file a personal injury claim against the government entity. Not only are the rules for filing complicated, but small mistakes can put your compensation at risk. For example, California state law only gives you a six month period from the date of the accident to file a case against the government. If you miss this deadline, you'll almost surely forfeit your case.
This is not a battle you want to fight alone. Whether you were injured as a passenger on a bus, or a passenger in another vehicle that collided with a bus, or even as a pedestrian who was hit by a bus, you deserve justice! It's in your best interest to work with a personal injury attorney who specializes in bus accidents.
A personal injury attorney is your best bet for winning the compensation you need to cover medical treatment, ongoing therapy for both physical and emotional repercussions from the accident, lost wages from missing work, and all other damages that the accident caused you to suffer.
https://jeffreyesteslaw.com/wp-content/uploads/2021/11/iStock-905139190.jpg
483
724
damg
https://jeffreyesteslaw.com/wp-content/uploads/2021/12/logo_estes_NEW.png
damg
1970-01-01 00:00:00
2022-10-17 18:37:07
San Diego, CA: Were You Injured in a Bus Accident?