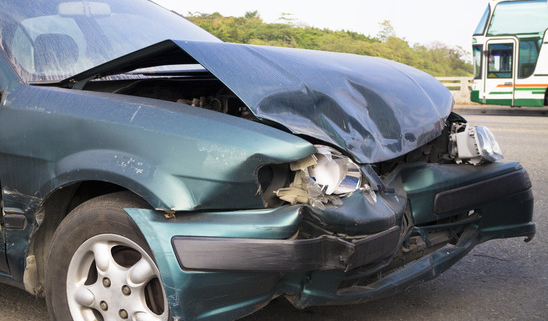 Mother of 3 Charged with DUI Among Other Crimes After Causing Accident While Traveling with Her Kids in the Car
A mother of three is facing up to 24 years in prison after causing a drunk driving accident that left all of her children injured along with another driver as well. NBC San Diego stated that the accident occurred on November 12, 2018, when 29-year-old Mayra Troncoso drove into oncoming traffic on Camino Del Norte and collided head-on with a Jeep Liberty. Inside Troncoso's vehicle was also her nine-month-old, two-year-old, and eight-year-old child. CBS 8 reported that the driver of the Jeep was a 57-year-old male.
The impact of the incident left the nine-month-old baby suffering from life-threatening head trauma and the two-year-old with facial injuries. The eight-year-old suffered a broken leg and the driver of the Jeep sustained facial fractures. Troncoso also suffered from some injuries as well and was transported to Palomar Hospital. Shortly after the wreck, Troncoso was charged "with three counts of felony child abuse, two of which alleged great bodily injury occurred, driving under the influence causing injury, and driving on a suspended license." Troncoso had still been under the care of hospital staff at the time she was notified of these charges where she lay in her bed covered with a blanket. NBC 7 San Diego stated that she appeared to be "expressionless" and once she was made aware of the charges that had been filed against her, she began to cry with her attorney sitting close by.
The charges currently pending against Troncoso come after officials found that not only had she had been operating her vehicle with a blood alcohol concentration of more than .20, but also that she was driving on a suspended license. Troncoso had her driving privileges taken away after she had been convicted of DUI in 2017. She had been serving time on probation for the 2017 DUI conviction at the time when the crash transpired.
Aside from facing a maximum sentence of 24 years in jail, the mother of three is not permitted to make contact with any of her children. Not only had Troncoso decided to drive drunk with her kids in the car, but she failed to properly restrain them. Apparently, when the crash occurred, the eight-year-old had been holding the nine-month-old which resulted in the baby being thrown into the windshield when the two vehicles collided.
Based on the severity of the charges, Troncoso has been awarded a $700,000 bail and a preliminary hearing has been set for December 4th.
How can I hold a negligent motorist accountable for their careless actions that resulted in an accident occurring in San Diego?
There are many ways in which a negligent driver can be held accountable when they cause a wreck that results in damage, injury, or death. Aside from being criminally charged for the reckless behavior they displayed as Troncoso has been, they can also be sued for damages an injured party and/or their family suffered. If you or someone you know was recently involved in a wreck that left you or them suffering from serious injuries, it is best you contact San Diego, CA car accident attorney Jeffrey E. Estes today to learn more about your legal rights. There are many forms of action that can be taken against a careless party whose behavior caused a collision to occur and our office would be more than happy to review with you what these are along with which ones might be best for you to consider taking. Contact us for more information.

Visit or call Jeffrey E. Estes & Associates today at:
501 West Broadway, Suite 1650
San Diego, CA 92101
619-233-8021
https://jeffreyesteslaw.com/wp-content/uploads/2021/11/photodune-6467887-car-accident-for-insurance-concept-xs.jpg
365
548
damg
https://jeffreyesteslaw.com/wp-content/uploads/2021/12/logo_estes_NEW.png
damg
2018-11-26 16:12:44
2022-10-17 18:36:39
Mother of 3 Charged with DUI Among Other Crimes After Causing Accident While Traveling with Her Kids in the Car