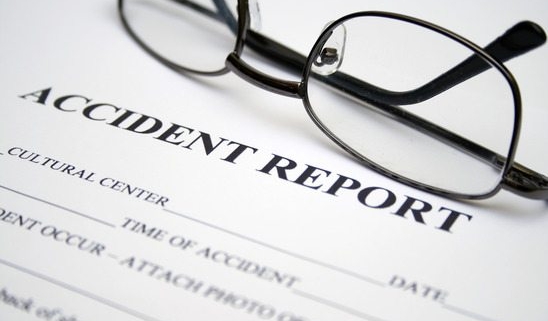 How Soon Should You Contact a Lawyer after a Car Accident?
According to the Centers for Disease Control and Prevention, Americans are hospitalized for more than 1 million days annually because of injuries sustained in motor vehicle collisions. Most accident victims would probably agree that the weeks and months following a serious crash are almost as chaotic as the scene itself, and getting back into a normal routine after a lengthy hospital stay is incredibly challenging.
Handling simple tasks like cooking and cleaning is hard enough when recovering from debilitating injuries. For many individuals, filing a lawsuit against the liable motorist is at the bottom of their to-do list.
If you wait too long to bring a claim, though, you could end up losing the chance to recover compensation. For this reason, it is wise to talk to a personal injury attorney as soon as possible.
If you were hurt in a collision with a drunk, distracted, or reckless driver and you're ready to discuss your case with an accident law firm in San Diego, turn to Jeffrey E. Estes & Associates. We have recovered more than $150 million for our clients in successful settlements and verdicts. Call 855-290-8080 to schedule a free consultation.
When Should You Hire a Lawyer after Sustaining Serious Injuries in a Crash?
In the state of California, accident victims typically have two years from the date of the incident to bring a lawsuit against the party liable for their injuries. If you fail to file a claim within this deadline, the court will simply dismiss the case, and you will have no recourse when it comes to recovering compensation for the damages.
Two years may seem like a considerable amount of time, but 24 months can pass fairly quickly when you are recovering from serious injuries. In general, you should hire a lawyer as soon as possible after getting hurt in a collision.
The sooner you start building the claim, the easier it will be to gather critical pieces of time-sensitive evidence. For example, if you were in a truck crash, the motor carrier may only save the drivers' logs and black box data for six months. If either of these contains proof of liability, it is essential to obtain them before they are destroyed.
Likewise, if the accident occurred in front of a gas station or public parking lot, there may be footage of it on security cameras near the scene; however, there is no way to guarantee the keeper of this footage preserves it for any time at all.
If you sustained injuries in a motor vehicle collision that was not your fault, it is in your best interests to call a lawyer as soon as you are well enough to do so. Even if you do not reach maximum medical improvement for several months, a strategic attorney will use that time to gather critical evidence and track damages.
Contact Jeffrey E. Estes & Associates online, or call 855-290-8080 to schedule a free case evaluation with a personal injury attorney in San Diego. If you want to learn more about car accident claims in California, visit the USAttorneys website.
https://jeffreyesteslaw.com/wp-content/uploads/2021/11/photodune-2000018-accident-report-xs-1-1.jpg
365
548
damg
https://jeffreyesteslaw.com/wp-content/uploads/2021/12/logo_estes_NEW.png
damg
2018-01-25 19:51:39
2022-10-17 18:36:41
How Soon Should You Contact a Lawyer after a Car Accident?