Do You Know These 3 Important (Yet Often Overlooked) Motorcycle Laws in California? San Diego Accident Lawyer Insights
Motorcycles are often associated with thrilling freedom, but bikers must follow traffic laws just like any other road user. If a motorcyclist violates a law and causes an accident as a result, then he or she may be liable for damages.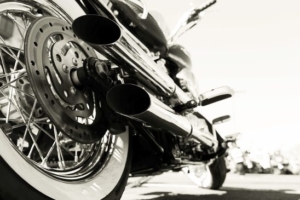 Traffic laws are in place to prevent collisions, as well as injuries and death if a wreck happens. Unfortunately, even the safest motorcyclists are not immune to accidents, and all it takes is one distracted, drunk or negligent driver to cause a tragedy.
Statistics from the National Highway Traffic Safety Administration show that motorcycle accidents are becoming more common. More than 4,600 motorcyclists died while riding in 2013 – a 6 percent increase from the year before. Because bikes offer little to no protection in a crash, riders are more likely to die in a collision than a passenger vehicle occupant; they account for a disproportionate 14 percent of all traffic fatalities.
If you were injured in a motorcycle crash, you may be entitled to compensation for medical bills, lost wages and other damages. Contact a San Diego personal-injury attorney from Jeffrey E. Estes & Associates to discuss your case.
Our legal team has been litigating personal-injury cases on behalf of California residents for nearly 30 years. Call 855-290-8080 to schedule a free initial consultation.
3 Often Overlooked Motorcycle Laws in California
Something about a motorcycle makes it easy to imagine bikers as lone wolves, outside the herd. Maybe it's the speeds they are capable of, or the fact that most bikers ride alone – but they are a part of everyday traffic, and as such, are required to follow rules and regulations.
In California, fatal motorcycle crashes increased by 12 percent in 2014, to 519, according to the California Office of Traffic Safety. Many of these wrecks and deaths happened because riders violated traffic laws.
Motorcyclists in California, like all other road users, are governed by the state's Vehicle Code, Sections 27800 to 27803. Although most riders know they cannot speed or drive under the influence, these three regulations tend to be overlooked:
It is illegal to drive a motorcycle if, while sitting, your feet cannot naturally touch the ground, and if the handlebars are more than 6 inches above your shoulder height;
It is illegal to sell a motorcycle helmet that does not meet the requirements established by the Department of Transportation;
And all motorcycle drivers and passengers must wear a helmet that meets the requirements established pursuant to Section 27802.
If you or a member of your family was injured in a motorcycle crash, contact Jeffrey E. Estes & Associates. A San Diego car accident lawyer will help you pursue compensation for lost income, medical bills and other damages.
Our personal-injury attorneys have recovered more than $150 million for injured clients in successful settlements and verdicts. Call 855-290-8080 to schedule a free initial consultation.
https://jeffreyesteslaw.com/wp-content/uploads/2021/11/photodune-2738297-motorcycle-l.jpg
800
1200
damg
https://jeffreyesteslaw.com/wp-content/uploads/2021/12/logo_estes_NEW.png
damg
2016-09-12 19:00:48
2022-10-17 18:37:07
Do You Know These 3 Important (Yet Often Overlooked) Motorcycle Laws in California? San Diego Accident Lawyer Insights