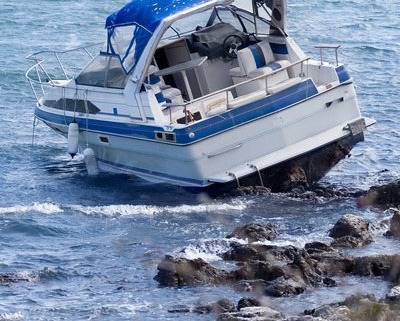 What Are the 5 Most Common Causes of Boating Accidents in California? Insights from a San Diego Injury Lawyer
There's no better way to enjoy some late-season summer fun than on a boat in San Diego. Whether you're deep-sea fishing, wakeboarding or just bonding with friends and family, the waterways of southern California have plenty to offer.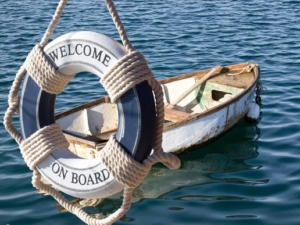 Before you cast off, it is important to know the common causes of boating accidents – and how to avoid them. According to the U.S. Coast Guard, there were 4,064 boat crashes in 2014. These caused 610 deaths and 2,678 injuries.
The vast majority of these injuries stem from:
Operator inexperience;
Rowdy passengers;
Operator inattention;
Poor weather conditions;
And equipment failure.
If you were injured by a negligent boat operator in California, contact Jeffrey E. Estes & Associates. Mr. Estes is an accident attorney in San Diego who will evaluate your case to determine if you have grounds for a claim. Call 855-290-8080 today to schedule a free case evaluation.
Let's take a closer look at five common causes of boating accidents in California:
Operator Inexperience
Operator inexperience is a leading cause of boat accidents across the United States. Novice boaters should take an education course to learn:
Basic maintenance tasks;
How to identify and fix common problems;
How to respond to malfunctions on the water;
How to predict weather conditions;
Boating laws;
How to navigate;
And how to avoid common accident scenarios.
Rowdy Passengers
Passengers who are drunk or rowdy can distract the operator long enough to cause a wreck. If you are driving a boat, don't be afraid to tell passengers to remain quiet, calm and seated.
Skiers who act recklessly are also dangerous. Do not let people who are intoxicated ski behind your vessel, and make sure skiers understand the importance of behaving responsibly.
Operator Inattention
Passengers aren't the only distractions on the water. Eating, drinking, adjusting the radio and other actions can deter an operator's focus and cause an accident. Boat drivers must remain vigilant at all times.
Poor Weather Conditions
Despite modern weather-tracking systems, storms can still be unpredictable. Be sure to evaluate the weather forecast before you depart. Also, make sure you have a bilge pump and other necessary equipment in case the conditions turn sour.
Equipment Failure
Modern boats are prepared for Mother Nature's worst, but equipment malfunctions are bound to happen eventually. You can prevent these by performing regular maintenance and conducting a pre-departure checklist such as this one from Discover Boating.
If you were injured by a reckless boat operator in California, contact Jeffrey E. Estes & Associates. Mr. Estes is a San Diego injury lawyer who will fight for the highest possible settlement on your behalf.
If your case goes to trial, Jeffery E. Estes has the litigation experience to represent your interests in court. Call 855-290-8080 today to schedule a free case evaluation.
https://jeffreyesteslaw.com/wp-content/uploads/2021/11/photodune-4444386-boat-crash-xs.jpg
499
400
damg
https://jeffreyesteslaw.com/wp-content/uploads/2021/12/logo_estes_NEW.png
damg
2016-09-06 20:34:03
2022-10-17 18:37:07
What Are the 5 Most Common Causes of Boating Accidents in California? Insights from a San Diego Injury Lawyer