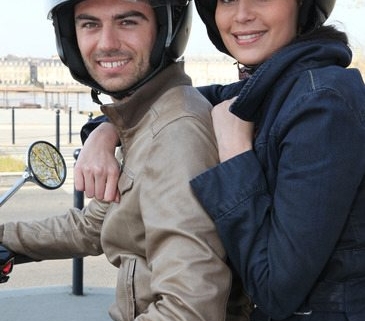 5 Critical Steps to Take Following a Motorcycle Accident
Because motorcycles provide much less protection than enclosed cars and trucks, riders who are involved in accidents are more likely to sustain serious or fatal injuries than their passenger vehicle counterparts. According to the Insurance Institute for Highway Safety, researchers determined that per mile traveled in 2015, there were nearly 29 times more motorcycle deaths than there were car fatalities.
Riders who survive motorcycle crashes often sustain debilitating injuries, which can be costly to treat and manage. Fortunately, those who were not at fault for the collision have the right to pursue compensation from the liable parties.
In order to file a successful personal injury claim, though, there are certain steps accident victim must take in the hours, days, and weeks following the incident. If you were hurt in a motorcycle collision that was not your fault and you want to hold the responsible party financially accountable, contact Jeffrey E. Estes & Associates.
We have recovered more than $150 million for our clients in successful settlements and verdicts. Call 855-290-8080 to schedule a free case evaluation with an injury attorney in San Diego.
Read on to learn what you should do following a motorcycle accident:
Call the Police
In the state of California, motorists must report crashes that result in injuries, fatalities, or property damage exceeding $1,000. If you are physically capable of moving, get up carefully, step out of the road, and call the police to report the collision.
Get the Other Motorists' Contact and Insurance Information
While waiting for police to arrive, exchange information with any other motorists involved. You should write down their:
Name;
Phone number and address;
License plate number;
Driver's license number; and
Insurance provider.
Document the Scene
Once police have arrived and started redirecting traffic, take photos of the crash site from all angles. Make sure to document the weather conditions, nearby traffic signals, and any noticeable skid marks.
Seek Medical Care
If you did not require emergency medical care at the scene, it is essential to visit an urgent care center as soon as possible. Head, neck, and back injuries are common in motorcycle accidents, but they do not always manifest symptoms immediately, so even if you feel fine, it is still critical to visit a doctor.
In addition to putting your health at risk, postponing medical care could end up jeopardizing your claim. If you wait too long to seek treatment, the opposing party could argue that your injuries were not the result of the collision in question.
Call an Injury Attorney
Once your health has stabilized and you are ready to talk to an insurance adjuster about your claim, call an injury lawyer. A seasoned attorney will handle all the legal aspects of the case so you can focus on recovering.
If you sustained injuries in a motorcycle accident and you are ready to seek quality legal counsel, turn to Jeffrey E. Estes & Associates. Call 855-290-8080 to schedule a free consultation with an injury lawyer in San Diego. You can learn more about motorcycle accident claims in California by visiting the USAttorneys website.
https://jeffreyesteslaw.com/wp-content/uploads/2021/11/photodune-4788580-couple-on-a-motorcycle-xs.jpg
548
365
damg
https://jeffreyesteslaw.com/wp-content/uploads/2021/12/logo_estes_NEW.png
damg
2018-01-11 19:05:42
2022-10-17 18:36:42
5 Critical Steps to Take Following a Motorcycle Accident