3 Safety Features to Consider When Comparing the Options
Buying a vehicle is a thrilling experience for the whole family. Although you may want power, speed and finesse, the most important factor to consider before making the purchase is safety.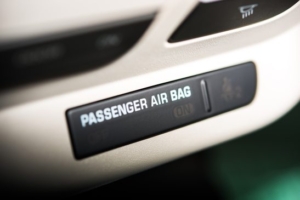 Automotive technologies have advanced dramatically over the last few decades. These three features, in particular, are preventing accidents and saving lives:
Forward collision system;
Lane departure prevention system; and
Headrests in the back seat.
Unfortunately, even the safest vehicles are not immune to accidents. If you were injured by a drunk, distracted or negligent driver in southern California, contact Jeffrey E. Estes & Associates.
A San Diego injury lawyer will help you claim compensation for medical bills, lost income and non-economic damages. Our attorneys have recovered more than $150 million for our clients. Call 855-290-8080 to schedule a free initial consultation.
3 Car Safety Features That Could Save Your Life
Modern motor vehicles are highly complex machines, which makes them fun to drive – but it also means there is a lot that can go wrong. Of all the vehicle fault-related crashes examined by the National Highway Traffic Safety Administration, about 22 percent involved issues with braking systems, while steering, suspension or engine-related problems accounted for 3 percent.
A new car can bring you a lot of joy but only if it keeps you safe from harm. Let's take a closer look at three safety features that will reduce your risk of crashing and sustaining injuries:
Forward Collision System
By far, human error is the most common cause of motor-vehicle accidents. Forward collision systems were designed to combat the most common driver mistakes.
FCS use sensors to determine if a crash is imminent. The driver then receives a visual, physical or audible warning. At least 10 vehicle manufacturers intend to make FCS a standard technology.
Lane Departure Prevention System
LDP systems take control of the vehicle when a driver begins to drift into an adjacent lane. They re-center the vehicle to prevent side-swipe and head-on collisions.
The lane departure prevention system uses a camera to evaluate the distance between lane markings and the vehicle. According to INFINITI, the system will automatically engage the brakes to correct the vehicle's trajectory if it begins to drift.
Headrests in the Back Seat
These headrests do far more than improve the comfort of backseat passengers; they are designed to reduce the risk of head and neck injuries. Backseat headrests prevent neck strain by stopping the head from jolting too far in the event of an accident, which can prevent whiplash and traumatic brain injuries.
If you or a loved one was injured by a negligent driver, contact a California car accident attorney from Jeffrey E. Estes & Associates. Call 855-290-8080 to schedule a free initial consultation at our accident law firm.
https://jeffreyesteslaw.com/wp-content/uploads/2021/11/photodune-14318761-exploded-airbag-xs-1-2.jpg
536
373
damg
https://jeffreyesteslaw.com/wp-content/uploads/2021/12/logo_estes_NEW.png
damg
2016-12-15 21:15:10
2022-10-17 18:37:06
3 Safety Features to Consider When Comparing the Options