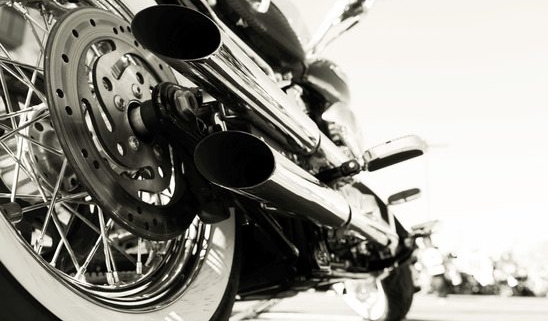 Speeding and Reckless Driving May Have Contributed to Fatal Motorcycle Crash in San Diego County
A motorcyclist died in a crash in El Cajon after colliding with an SUV that turned into his path, reports NBC San Diego. According to local police, the SUV's driver did not see the motorcycle coming.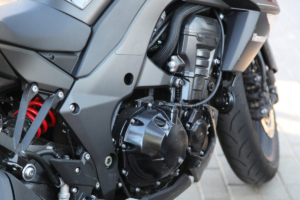 The collision happened on Lincoln and E Washington Avenues just after 4:30 p.m. Police suggested that based on witness statements and other evidence, the motorcycle driver's speed and behavior may have led to the crash. The two occupants in the SUV were not injured in the accident.
This wreck was a tragic reminder that a motorcycle accident is likely to end with serious injuries or death. According to the National Highway Traffic Safety Administration, per vehicle mile traveled, motorcyclist fatalities occurred 26 times more frequently than passenger-car occupant fatalities in 2013.
If you suffered an injury or lost a family member in a motorcycle crash, contact a San Diego personal-injury attorney from Jeffrey E. Estes & Associates. Jeffrey E. Estes and Alton J. Smith have a reputation for tough litigation and a strategy for winning substantial verdicts and settlements for their clients.
Call 855-290-8080 to schedule a free initial consultation. You can also learn more about motorcycle accident lawsuits by visiting USAttorneys.com.
4 Common Causes of Motorcycle Accidents in San Diego
Motorcycles are smaller, lighter and a great deal faster than passenger cars. This means that while they may be capable of quicker acceleration and sharper turns than larger vehicles, motorbike riders are likely to suffer the worst of the impact in a collision.
Fortunately, there are steps that riders can take to reduce their risk of crashing. One of the most important is to learn the common causes of accidents and how to avoid them.
Let's take a look at four common causes of motorcycle wrecks:
Obstacles in the Road
Passenger cars can usually handle small potholes, puddles and uneven pavement with ease; however, these obstacles are far more hazardous for motorcyclists. If you are riding after a rainstorm or on a poorly maintained road, remember to reduce your speed.
Speed Wobbles
Even motorcyclists who stick to safe speeds are susceptible to speed wobbles. These occur when the front of the bike becomes unstable and causes the vehicle to shake uncontrollably. If your bike begins to wobble, gently press the brakes, but do not engage them too aggressively because this may cause them to lock.
Oblivious Drivers
Motorcycles are small and quick – and other drivers often report not seeing them before a crash. You can make yourself more visible to drivers by wearing a reflective vest and adding reflective tape to your helmet. Also, try to minimize the amount of time you spend riding in other vehicles' blind spots.
Heavy Traffic
With more vehicles on the road, there is a higher risk of crashing. This is particularly true during San Diego rush hour – when impatient drivers often change lanes without signaling. If you are riding in traffic congestion, reduce your speed and extend your following distance.
If you or a loved one was injured in a motorcycle wreck, contact a San Diego personal-injury attorney from Jeffrey E. Estes & Associates. Our auto accident lawyers have recovered more than $150 million for our clients in successful settlements and verdicts. Call 855-290-8080 to schedule a free initial consultation.
https://jeffreyesteslaw.com/wp-content/uploads/2021/11/photodune-7608376-motorcycle-xs-1.jpg
365
548
damg
https://jeffreyesteslaw.com/wp-content/uploads/2021/12/logo_estes_NEW.png
damg
2016-12-05 20:19:48
2022-10-17 18:37:06
Speeding and Reckless Driving May Have Contributed to Fatal Motorcycle Crash in San Diego County