Youth traffic safety month
The day your teenager gets a driver's license is often one of the proudest and most frightening days in the life of a parent.  As parents know, the issue is not just their teenager's driving habits – it is the other teenagers on the road who may not be paying attention.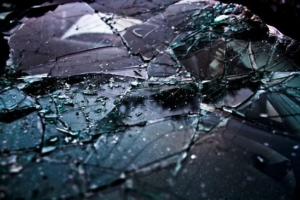 These reservations are well-warranted; teen drivers age 16 to 19 are nearly three times more likely than drivers aged 20 and older to be involved in fatal crashes.
National reports indicate that the most common reasons for these accidents – fender-benders and fatalities- include:
Driving while tired
Texting and driving
Driving under the influence of drugs or alcohol
Driving while consuming food or beverage
Excessive speeding
Media campaigns are not working
Texting and the use of mobile devices while driving is the most seductive distraction that teenagers face behind the wheel. Regardless of how many brilliant campaigns that teens see, like the It Can Wait driving campaign, they seem to have little impact in discouraging texting and driving.
According to recent data collected by eMarketer, 87 percent of teens aged 14 to 18 years old own a smartphone. The danger – and often dire consequence – of texting while behind the wheel are no secret, according to a recent AAA poll, 94 percent of teens acknowledge that texting while driving is dangerous…but they still do it.
Multitasking spells disaster for teens
Along with the feelings of invincibility that accompany youth, many teenagers overestimate their ability to multitask. They believe that they are more than capable of sending a quick text message while maintaining their focus on the road and staying in their lane.
This is simply untrue, even the most talented of multitaskers should never risk their lives or the lives of those around them in such a careless way. Texting while driving distracts the brain; by splitting their focus, not only are their eyes no longer watching the road, it also greatly slows reaction times.
Recent data indicates that while teens believe they are excellent multitaskers, they are deluding themselves. The human brain is only able to focus on one thing at a time; what we believe to be 'multitasking' is just the brain switching rapidly from one area of focus to another. Teen and young adult brains are still developing – which makes them even less capable of safely dividing their attention while driving.
Next Steps
If you or a loved one has been involved in an accident with a young or inexperienced driver, please call  Jeffery E. Estes immediately. Call 619-223-8021 to schedule a free consultation.
California texting laws
The state of California has very clear penalties for using a mobile device while behind the wheel. In response to the rising number of preventable crashes, county, city and state law enforcement have recently adopted several laws pertaining to the operation of a motor vehicle while using wireless technology and devices.
The Department of Motor Vehicles clearly delineates the regulations and penalties:
Wireless Communications Device Law states NO DRIVER in California may write, send, or read text messages while behind the wheel. Drivers MAY utilize a "hands-free device" UNLESS they are under 18 years old, but certain hands-free device restrictions apply. If you are caught breaking these laws, you will be charged the following BASE FINES:
1st offense: $20.
2nd offense and subsequent convictions: $50.
In addition to these base fines, you can expect penalty assessments that can bring your overall cost to more than 3 times the amount of your base fine.
Road Rookies
Significant efforts by the National Safety Council to educate the community on the dangers posed by 'road rookies' or young and inexperienced drivers should not be confined to one month per year.  Adult-to-teenager and peer-to-peer messaging that focuses on safety and awareness should continue year-round.
Jeffrey Estes has the experience and aggressive tenacity to help you get the justice and compensation you deserve.  Call the law offices of Jeffrey E. Estes & Associates  to schedule a free case evaluation.
Jeffrey E. Estes & Associates
501 West Broadway, Suite 1650
San Diego, CA 92101
619-233-8021
You can read more accident articles here
https://jeffreyesteslaw.com/wp-content/uploads/2021/11/iStock-472355114.jpg
774
1355
damg
https://jeffreyesteslaw.com/wp-content/uploads/2021/12/logo_estes_NEW.png
damg
2018-05-29 15:45:11
2022-10-17 18:36:41
Youth traffic safety month