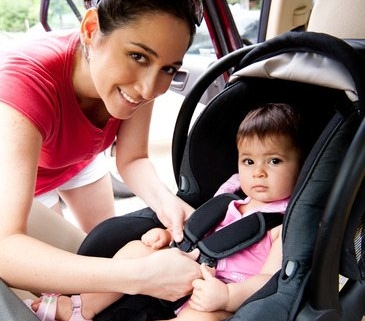 Young Mother Dies in Collision While Driving 4-Year-Old Son to School
According to FOX5, a tragic collision in Mira Mesa resulted in the death of a 27-year-old woman late last month. The woman was driving her 4-year-old son to school on a Friday morning when the crash occurred.

Police determined that the woman pulled out of her driveway shortly after 7 a.m. She was traveling south when a westbound sedan struck her vehicle.
The woman died at the scene. Her son sustained life-threatening injuries, including a fractured skull, a broken knee, broken ribs, and a broken pelvis. Responders transported him to Scripps Memorial Hospital La Jolla for treatment.
The 26-year-old man who was driving the car that struck them sustained a minor lower back injury. According to NBC San Diego, police are not sure if the dense fog played a role in the crash, nor do they know if someone was speeding or ran a red light since the accident happened at an intersection. The case remains under investigation.
If you were severely hurt or lost a loved one in a motor vehicle collision, your family may be entitled to compensation for medical expenses, lost income, and other damages. To determine if you have grounds for a claim, turn to Jeffrey E. Estes & Associates.
We will answer your questions, conduct a thorough investigation into your accident, and help you determine the most strategic way to proceed with your claim. Call 855-290-8080 to schedule a free case evaluation with an injury lawyer in San Diego.
How Can You Stay Safe When Driving in Fog?
Driving through fog can be incredibly dangerous because it reduces visibility significantly. This makes collisions more likely because motorists have less time to respond to hazards that arise.
If you can avoid driving in fog, stay home until the weather clears. If you have no choice but to go out, follow the tips below:
Slow Down
When it's foggy out, you will likely have to drive slower than the posted speed limit. Slowing down will give you more time to make evasive maneuvers should any hazards arise.
Turn on Your Lights
If your vehicle has fog lights or daytime running lights, make sure you use them; however, do not turn on your high beams. This may seem counterintuitive when visibility is low, but incredibly bright lights can actually make it harder to see in fog because the light will bounce back toward you, resulting in a glare.
Leave Plenty of Stopping Distance
It can be hard to gauge distance accurately in foggy conditions. You may even struggle to determine how fast the cars around you are traveling. For this reason, you should leave extra stopping distance between yourself and other motorists.
If the conditions are especially bad, pull into a designated parking lot and wait for the fog to clear. Do not stop on the shoulder, though, because other drivers may think you are in a travel lane, and they could end up rear-ending you before realizing you are stationary.
Sadly, even if you follow the above tips, it takes just a little bit fog and a single reckless driver to cause a catastrophic crash. If you were hurt in a preventable accident, turn to Jeffrey E. Estes & Associates.
Contact us online or call 855-290-8080 to schedule a free consultation with an injury attorney in San Diego. You can learn more about collision claims in California by visiting the USAttorneys website.
Jeffrey E. Estes & Associates
501 West Broadway, Suite 1650
San Diego, CA 92101
855-290-8080
Click here to read more accident articles
https://jeffreyesteslaw.com/wp-content/uploads/2021/11/photodune-476534-baby-in-car-seat-for-safety-xs-1.jpg
548
365
damg
https://jeffreyesteslaw.com/wp-content/uploads/2021/12/logo_estes_NEW.png
damg
2018-04-17 21:14:24
2022-10-17 18:36:41
Young Mother Dies in Collision While Driving 4-Year-Old Son to School