Resolving a personal injury claim can be a long and arduous process. In addition to recovering from your injuries, you also have to consider the legal aspects of filing a claim such as meeting deadlines, filing paperwork, gathering evidence, calculating damages, and negotiating with the insurance company.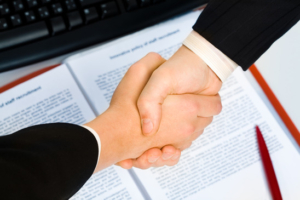 Fortunately, you do not have to face the legal proceedings alone. An auto accident attorney can handle the legal hurdles so you can focus on your medical treatment. However, it is important to remember that not all attorneys offer the same level of quality representation.
Finding the right lawyer to handle your case can be challenging, especially if you live in a large city like San Diego. In this blog, we'll examine a few of the most important qualities you should look for in an attorney.
If you're looking for a seasoned legal team with a reputation for tough litigation and a strategy for winning substantial settlements and verdicts, contact Jeffrey E. Estes & Associates. Jeffrey E. Estes and Alton J. Smith have been litigating personal injury cases on behalf of California residents for nearly 30 years. Call 855-290-8080 to schedule a free case evaluation with an auto accident attorney in San Diego.
Read on to learn what you should look for in a personal injury lawyer:
Limited Practice Areas
An attorney who has a limited range of practice areas will have more experience resolving cases that are similar to yours. He or she will also have a thorough understanding of all relevant statutes and precedents that might affect your case because the firm focuses solely on personal injury law.
Successful Verdicts
Look for a legal team that has a track record of success. At Jeffrey E. Estes & Associates, for example, we have recovered more than $150 million for our clients in successful settlements and verdicts.
Trial Experience
Most injury cases are settled before reaching trial; however, you should still look for an attorney who has trial experience just in case your claim is one of the few that ends up in court.
Accessibility
Is the attorney willing to answer your calls after office hours and on weekends? Will you have access to the attorney's personal cell phone number? If you are able to contact your attorney whenever you have questions, this will greatly reduce the stress on you and your family during the proceedings.
Sufficient Resources
The best personal injury law firms provide the care and attention of a small practice but have the resources of a large one. At the end of the day, you need a lawyer who has access to expert witnesses and various other resources that could help build your case.
If you are looking for an injury lawyer in San Diego who meets all of these criteria, contact Jeffrey E. Estes & Associates. Call 855-290-8080 to schedule a free consultation with an auto accident attorney. You can learn more about filing a car accident claim in California by visiting the USAttorneys website.
Click here to read more personal injury articles
https://jeffreyesteslaw.com/wp-content/uploads/2021/11/iStock-505472564.jpg
837
1254
damg
https://jeffreyesteslaw.com/wp-content/uploads/2021/12/logo_estes_NEW.png
damg
2017-09-14 18:08:39
2022-10-17 18:37:04
What Should I Look for in a San Diego Auto Accident Attorney?