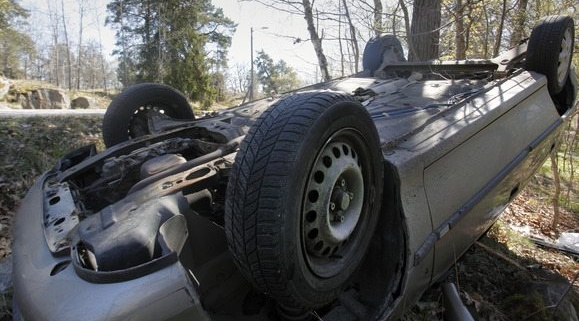 Every car accident is stressful, but if you were injured by an uninsured driver, the experience can be particularly worrisome. The costs of healthcare and lost income after a serious car accident can be exorbitant, and if you were injured by another motorist's negligence, you should not have to pay for these losses out of your own pocket.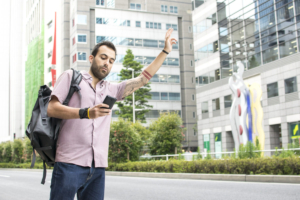 If you were hurt by an uninsured driver, it is important that you learn your rights and take immediate action. An auto accident lawyer from Jeffrey E. Estes & Associates can evaluate your situation, examine your insurance policies, and explain your options for recovering compensation.
Attorneys Alton J. Smith and Jeffrey E. Estes have been protecting the rights of the injured for nearly 30 years. They have recovered more than $150 million for their clients in successful settlements and verdicts. Call 855-290-8080 to schedule a free consultation with an injury attorney in San Diego.
Read on to learn about possible options for recovering compensation after a collision with an uninsured driver in California:
Make a Claim against Your Own Uninsured Motorist Coverage
In the state of California, all insurance providers are required to offer uninsured motorist (UM) coverage. Assuming that you did not deny this coverage in writing, you probably have coverage for hit-and-run accidents and collisions with uninsured drivers. Your uninsured motorist policy will cover you and any passengers in your vehicle who were injured by the uninsured driver – up to the limits of your policy.
You may also have underinsured motorist (UIM) coverage. If the driver who caused your injuries had insurance but it was not enough to cover your damages, you may be able to cover the difference by making a claim against your UIM policy.
Personal Injury Protection (PIP)
If you do not have enough UM and UIM coverage to pay your damages, your attorney will turn to your personal injury protection. PIP typically covers lost wages, healthcare bills, accidental death and funeral expenses – even if you were at fault for the collision.
File a Lawsuit against the At-Fault Driver
If your UM, UIM, and PIP coverage are not enough to pay your damages, you may be able to recover the difference by filing a personal injury lawsuit. Unfortunately, most drivers who do not carry auto insurance do not have the finances to pay for the damages they cause, so filing a lawsuit might not be worth your time.
What Are the Minimum Auto Insurance Requirements in California?
In the state of California, all drivers are required to carry auto insurance that meets the following minimum limits:
$15,000 for bodily injury per person per accident;
$30,000 total per accident; and
$5,000 for property damage.
As you may already know, these minimum insurance requirements are not nearly enough to cover the potential damages in a serious accident. If you were injured by a negligent driver who was uninsured or did not have enough coverage to pay for your losses, contact Jeffrey E. Estes & Associates.
Both Jeffrey E. Estes and Alton J. Smith hold AV Preeminent ratings from the Martindale-Hubbell attorney rating service. Alton J. Smith was selected for inclusion in 2012 Southern California Super Lawyers. Only 5 percent of attorneys in the southern California region can earn this prestigious title.
Se habla español. Call 855-290-8080 today to schedule a free consultation with an auto accident lawyer in San Diego.
https://jeffreyesteslaw.com/wp-content/uploads/2021/11/photodune-4962283-overturned-car-xs-1.jpg
345
579
damg
https://jeffreyesteslaw.com/wp-content/uploads/2021/12/logo_estes_NEW.png
damg
2017-03-28 15:46:10
2022-10-17 18:37:05
What Are My Options after a Car Accident with an Uninsured Driver?