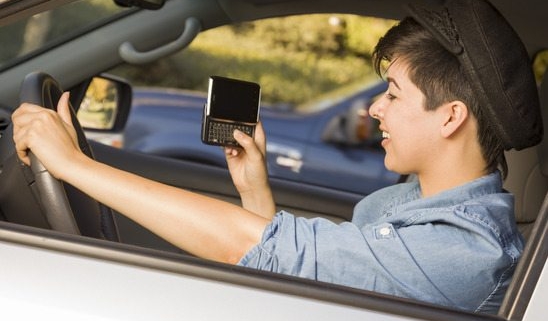 5 Smartphone Apps to Keep Your Teenager Safe behind the Wheel
Motor-vehicle accidents are the leading cause of death among teenagers in the United States. According to the Centers for Disease Control and Prevention, 2,270 teens between the ages 16 and 19 died in collisions on 2014.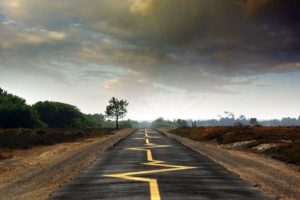 The reason? Teens are less experienced behind the wheel, so they might not know how to react to unexpected hazards. Also, teenagers are susceptible to peer pressure and passenger-related distractions; in fact, according to Teen Driver Source, they are three times more likely to be involved in a fatal crash when they are transporting two or more peer passengers.
Although some accidents are unavoidable, there are steps that parents can take to help their kids avoid crashes. In addition to leading by example, there are several smartphone apps that were designed to help teens avoid distracted driving and allow parents to monitor their teenagers' behavior behind the wheel. According to Parent Map, some of the most effective include:
Canary;
AT&T Drive Mode;
Autobrain;
Hum by Verizon; and
Drive Alive Lite.
Unfortunately, even the most responsible young drivers are not immune to collisions. If you or your teen was injured by a negligent driver in California, contact Jeffrey E. Estes & Associates. For nearly 30 years, attorneys Jeffrey E. Estes and Alton J. Smith have been protecting the rights of the injured. During a free initial consultation, they will evaluate your case to determine if you have grounds for a claim.
You may be entitled to compensation for medical bills, lost income, and non-economic damages. Call 855-290-8080 today to schedule a consultation with an injury attorney in San Diego.
Read on to learn about five smartphone apps that will improve your teen's safety on the road:
Canary
Canary lets you track your teen's behavior behind the wheel. The app will send you a notification when your teenager breaks the speed limit, violates curfew, or uses his or her cell phone while driving.
AT&T Drive Mode
This free app was designed to prevent distracted driving. It activates when the vehicle is in motion and deactivates text message notifications. Parents will receive a notification if their teen turns off the app.
Autobrain
Autobrain is a sophisticated system that involves a device that plugs directly into the vehicle's diagnostic port. It tracks the teenage driver's speed, location, and other data.
Hum by Verizon
Hum is another app that provides detailed information about a teenager's location and behavior. Parents can set up boundary alerts and download speed activity reports. Hum also provides diagnostic information and can contact roadside assistance.
Drive Alive Lite
Drive Alive Lite uses a point system to reward drivers for safe behavior. Teenagers can earn discounts or cash for responsible driving.
Although these apps are certainly helping teenagers practice safe driving, they cannot prevent all accidents. If you or your child was hurt by a drunk, distracted, or reckless driver, turn to Jeffrey E. Estes & Associates.
Call 855-290-8080 to arrange a free consultation with an injury attorney in San Diego. If you would like to learn more about car accident claims in California, visit http://car-accident.usattorneys.com/california.
https://jeffreyesteslaw.com/wp-content/uploads/2021/11/photodune-3371773-mixed-race-woman-with-smart-phone-texting-and-driving-xs.jpg
365
548
damg
https://jeffreyesteslaw.com/wp-content/uploads/2021/12/logo_estes_NEW.png
damg
2017-04-03 15:08:54
2022-10-17 18:37:05
5 Smartphone Apps to Keep Your Teenager Safe behind the Wheel