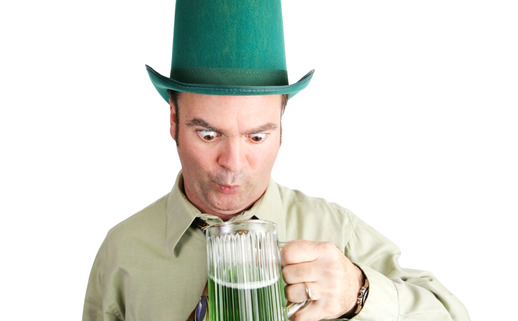 Two Accidents on St. Patrick's Day Weekend Resulted in Three Deaths
According to the Desert Sun, police have confirmed three fatalities following two different accidents that occurred on St. Patrick's Day weekend in Palm Springs. Officials claim the first fatal incident occurred on Friday night at the intersection of El Cielo Road and Ramon Road.
The collision involved three vehicles and resulted in one fatality. Authorities suspect alcohol impairment played a role in the wreck, and they closed the surrounding streets for roughly five hours to investigate.
The second incident occurred at around 2 a.m. on Saturday morning. Palm Springs police responded to the scene at the intersection of South Palm Canyon and East Palm Canyon.
By the time they arrived, the driver in one of the vehicles had already died, as had a passenger. The motorist in the other vehicle sustained critical injuries and was brought to a local hospital for treatment.
Officers investigated the scene until about 9 a.m., but they were unable to determine the cause of the crash; however, drunk driving may have played a role. According to the California Highway Patrol, three people died on St. Patrick's Day last year in collisions involving alcohol impairment, and 66 sustained injuries statewide.
If you were hurt in a drunk driving collision, you may be entitled to compensation for medical bills, lost income, and other damages. To determine if you have grounds for a claim, turn to Jeffrey E. Estes & Associates.
We will work closely with your medical care providers and insurance company to ensure you're being treated properly while your case receives the attention it deserves. Call 855-290-8080 to schedule a free consultation with an auto accident lawyer in San Diego.
How Can You Reduce the Risk of Getting into a DUI Crash?
Drunk driving is incredibly dangerous, but that does not stop people from doing it all over the country. On average, 28 traffic fatalities occur every single day throughout the United States due to drunk driving.
The only guaranteed way to avoid a DUI accident is to stay off the roads entirely; however, there are steps you can take to reduce the risk of such a wreck significantly. These include:
Staying off the roads when impaired motorists are most likely to be out;
Knowing the signs of drunk driving so you can make evasive maneuvers if necessary;
Scanning your surroundings at all times; and
Arranging for an alternate mode of transportation when you plan on drinking yourself.
Unfortunately, even if you follow all of the above tips, an impaired motorist can seemingly come out of nowhere. If you were hurt in a DUI crash, turn to Jeffrey E. Estes & Associates.
Both Jeffrey E. Estes and Alton J. Smith hold AV Preeminent ratings by the prestigious Martindale-Hubbell attorney rating service. They are proud to represent clients with compassion and understanding while aggressively fighting for their rights.
Contact us online or call 855-290-8080 to schedule a free case evaluation with an auto accident attorney in San Diego. You can learn more about collision claims in California by visiting the USAttorneys website.
https://jeffreyesteslaw.com/wp-content/uploads/2021/11/photodune-4810783-drunk-with-green-beer-on-st-patricks-day-xs.jpg
386
518
damg
https://jeffreyesteslaw.com/wp-content/uploads/2021/12/logo_estes_NEW.png
damg
2018-03-22 18:38:50
2022-10-17 18:36:41
Two Accidents on St. Patrick's Day Weekend Resulted in Three Deaths