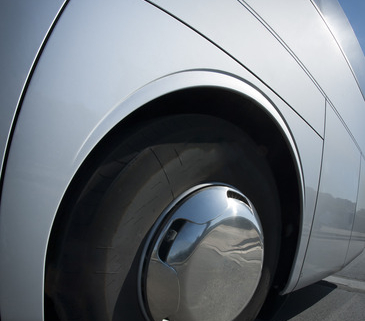 Shuttle Bus Accident at San Diego International Airport Leaves 11 Injured
When we hail a ride from a bus, shuttle, or taxi, the last thing we expect is an accident to occur. Unfortunately, an accident can happen at any given time and involve any type of vehicle. Just recently, CBS 8 reported that a multiple vehicle collision occurred involving a shuttle at the San Diego International Airport. The news outlet said that the crash occurred on a Sunday morning at around 11:20 a.m. at North Harbor Drive and Winship Lane.
The collision left 11 individuals suffering from injuries, all of which needed to be transported to local hospitals. As unfortunate as this accident was, all of those affected by the crash were believed to have suffered from non-life-threatening. Aside from the injuries the collision caused, it also left several lanes blocked while officials worked to clear the scene which means those traveling to the airport likely encountered some delays.
What should I do if I suffered an injury in a wreck involving a bus, shuttle, or taxi?
If the bus, taxi, or shuttle you were being transported in was involved in a wreck in San Diego, it is important that you not only seek medical attention right away, but that you also find out about what your legal rights are. The individual who happened to be behind the wheel of the bus, shuttle, or taxi is responsible for transporting you safely to and from your destination and the drivers traveling around them are required to be abiding by roadway rules at all times. When either party neglects to follow the rules and regulations they are expected to abide by, they can be held accountable for their careless or negligent behavior.
A common way for an accident victim to hold a liable party accountable is to seek economic and non-economic damages. According to California Civil Code, Chapter 2, Section 1431.2, when a person is demanding compensation be paid for the economic damages they suffered, they are referring to "verifiable losses" that might include:
Medical expenses

Loss of earnings

Burial costs

Loss of use of property

Costs of repair or replacement

Costs of obtaining substitute domestic services

Loss of employment

Loss of business or employment opportunities.

On the other hand, when a victim seeks non-economic damages, they are looking to recover compensation for the one or more of the following:
Pain

Suffering

Inconvenience

Mental suffering

emotional distress

Loss of society and companionship

Loss of consortium

Injury to reputation and humiliation
It is important to understand that each case is different and the amount one victim might seek from the liable party may differ from what another might be demanding be paid on their behalf. Therefore, it is crucial that if you were involved in a wreck while being transported by a rideshare vehicle or on public transportation that you get in touch with the San Diego, CA personal injury attorneys at Jeffrey E. Estes & Associates today. Our office can provide you with information regarding how much your case is worth and which parties you will want to go after in an effort to collect this compensation.
The personal injury lawsuit process can be difficult for some to understand which is why it is best that you have a legal professional helping you with each and every step to ensure you receive the compensation you are due. Therefore, if you would like to schedule a time where you can come in and discuss the recent incident you were involved in, call us now at 619-233-8021.

Jeffrey E. Estes & Associates is located at:
501 West Broadway, Suite 1650
San Diego, CA 92101
619-233-8021
https://jeffreyesteslaw.com/wp-content/uploads/2021/11/photodune-2300180-big-wheel-on-a-bus-xs-2.jpg
548
365
damg
https://jeffreyesteslaw.com/wp-content/uploads/2021/12/logo_estes_NEW.png
damg
2018-10-10 16:03:53
2022-10-17 18:36:40
Shuttle Bus Accident at San Diego International Airport Leaves 11 Injured