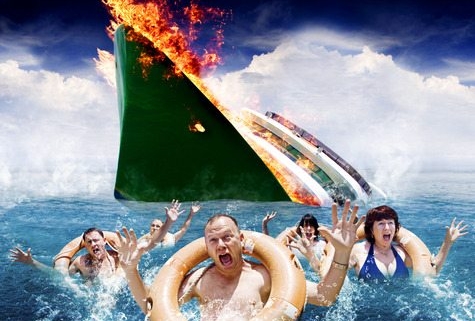 5 Tips to Help You Avoid Boating Accidents Over Labor Day Weekend
If you live on the coast of California but you don't have time to go boating as often as you'd like, you may be considering taking advantage of the upcoming Labor Day weekend by casting off with friends and family. Although nothing is better than cruising through San Diego's waterways in the summer, a serious boat accident can ruin your weekend faster than you can say "Happy Labor Day."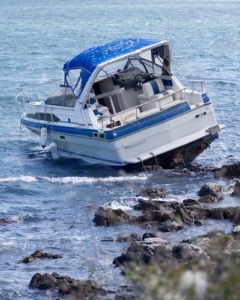 According to the Division of Boating and Waterways, 50 people died in boating accidents throughout the state of California in 2016, and 266 sustained injuries. Unfortunately, even if you follow safe boating practices, you cannot rely on others to do the same.
If you do wind up in an accident with a negligent boater over the holiday weekend, contact Jeffrey E. Estes & Associates. We will assess your case to determine if you have grounds for a personal injury claim.
Our attorneys have recovered more than $150 million for clients in successful settlements and verdicts. Schedule a free consultation with a San Diego personal injury lawyer by calling 855-290-8080.
Let's examine a few tips to help you avoid boating accidents over Labor Day weekend:
Do Not Drink and Boat
Drinking and boating is just as dangerous as driving a motor vehicle under the influence, so if you and your friends plan on drinking, make sure you designate someone to remain sober and operate the boat during the festivities. According to the U.S. Coast Guard, alcohol use was the fifth leading cause of recreational boating accidents around the country in 2014.
Maintain a Safe Speed
If you are speeding, you are more likely to lose control of the vessel and crash into rocks, other vessels, sandbars, or docks. Always maintain a safe speed, and slow down if conditions are choppy.
Abide by the Vessel's Weight Limits
All boats have a specific weight capacity that you should not exceed. If you are renting the vessel, its weight or passenger limit should be in the rental agreement. There should also be a sign near the operator's position stating the boat's weight limit in case you forget.
Check the Forecast
Just because the skies are sunny and clear when you depart does not mean they will remain that way all day long. Make sure you check the forecast for both your arrival and departure times to ensure you will not run into foul weather while on the water.
Take a Safe Boating Course
Starting in 2018, boaters in California must carry the California Boater Card, which requires the completion of an online course; however, you do not have to wait for this law to go into effect to take a safe boating class. Completing a safety course will make you a better boater in general and could help you avoid an accident over Labor Day weekend.
If you follow all of the above tips but still end up in a collision with a drunk or distracted boater, turn to Jeffrey E. Estes & Associates. Call 855-290-8080 to schedule a free consultation with a San Diego accident attorney. You can learn more about personal injury claims in California by visiting USAttorneys.com.
https://jeffreyesteslaw.com/wp-content/uploads/2021/11/photodune-2257841-trouble-in-paradise-xs.jpg
421
475
damg
https://jeffreyesteslaw.com/wp-content/uploads/2021/12/logo_estes_NEW.png
damg
2017-08-14 20:36:57
2022-10-17 18:37:04
5 Tips to Help You Avoid Boating Accidents Over Labor Day Weekend