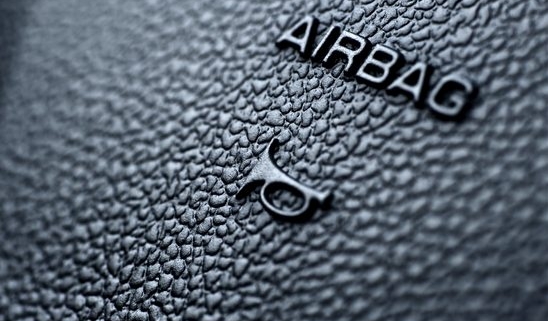 5 Minor Symptoms That Might Indicate a Major Injury after a Car Accident
Visiting a doctor can be both inconvenient and expensive, so most people do not seek medical treatment unless they are absolutely sure that it is necessary. However, there are several common types of car accident injuries that only show minor symptoms, and without treatment, they can worsen and cause permanent or even fatal complications.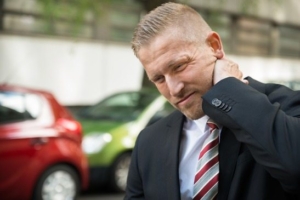 This is why it is a good idea to visit a doctor after any collision. A prompt diagnosis might reduce your recovery time and improve the outcome of your treatment. Also, if you put off a medical evaluation and you later decide to file a personal injury claim, the insurance company may argue that your own negligence contributed to the severity of your injury and, therefore, you are not entitled to a full payout.
Forgoing the medical evaluation is just one of many mistakes that could harm your claim. A personal injury lawyer from Jeffrey E. Estes & Associates can help you navigate the claims process and avoid costly oversights.
Both Jeffrey E. Estes and Alton J. Smith hold AV Preeminent ratings from Martindale-Hubbell. Call 855-290-8080 today to schedule a free consultation with an auto accident attorney in San Diego.
Read on to learn about five subtle symptoms that might indicate a major complication after a collision:
Abdominal Discomfort: Stomach pain after a car accident might be a symptom of abdominal bleeding. This can be fatal if left untreated.
Back Pain: If you experience back pain regularly, you might brush it off after a collision; however, slipped discs, spinal cord injuries, and damaged vertebrae are all common after serious accidents.
Headaches: According to the Centers for Disease Control and Prevention, motor vehicle wrecks are the leading cause of traumatic brain injuries, and headaches are an initial symptom of brain trauma. You should be especially concerned if your headaches are accompanied by disorientation.
Numbness in the Limbs: This is a common symptom of a spinal cord injury.
Neck Discomfort: Rear-end collisions are the leading cause of whiplash. If you sustained whiplash and you do not seek treatment or take the proper precautions, the injury may worsen and cause a permanent complication.
If you were injured in a car accident with a negligent driver, you should not have to pay for medical bills, lost income, and vehicle repairs out of your own pocket. Attorneys Jeffrey E. Estes and Alton J. Smith have the knowledge, resources, and courtroom experience to help you fight for the maximum compensation.
Estes and Smith have been litigating personal injury cases on behalf of California residents for nearly 30 years. They have recovered more than $150 million for clients in successful settlements and verdicts. Call 855-290-8080 to schedule a free initial consultation with a personal injury lawyer in San Diego. If you would like to learn more about personal injury claims in California, visit USAttorneys.com.
https://jeffreyesteslaw.com/wp-content/uploads/2021/11/photodune-3338230-airbag-and-honk-xs-1-1.jpg
365
548
damg
https://jeffreyesteslaw.com/wp-content/uploads/2021/12/logo_estes_NEW.png
damg
2017-05-11 20:36:27
2022-10-17 18:37:05
5 Minor Symptoms That Might Indicate a Major Injury after a Car Accident