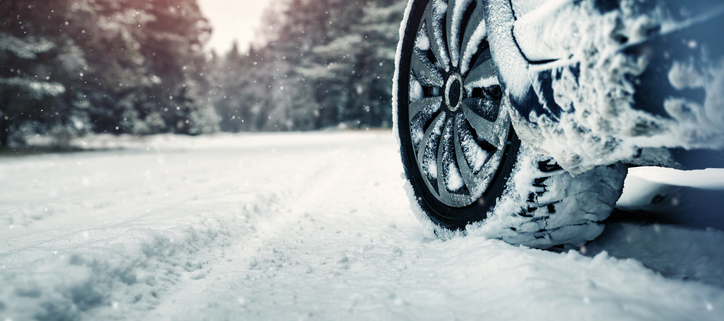 4 Holiday Travel Tips that are Enough to Save Your Life
If you are planning on traveling for the holidays this year, there are several safety tips the personal injury attorneys at Jeffrey E. Estes & Associates want to share with you to ensure your holiday is a safe one that is free from any mishaps. The reality is, there are plenty of people just like you who will be headed out on the road to visit friends and families in other cities and states. Aside from many drivers traveling for holiday purposes, you also have residents who are getting in their last-minute Christmas shopping and others who are busy with their day to day routines.
With the roadways becoming busier and busier each day we draw nearer to Christmas and New Year's and more individuals already beginning to celebrate the holidays, we encourage you to read through these safety tips and implement those you think will benefit you and your family the most.
Be aware of drunk drivers.
This is the time of year when there is an increase in the number of drunk drivers out on the roadways. In fact, the San Diego Tribune recently reported on an incident that occurred in Chula Vista involving a suspected drunken driver. The source says that a 55- year-old resident from San Diego had been driving on Interstate 805 when his Nissan Frontier was hit on the right side by a Toyota Yaris. The Yaris was being driven by a 29-year-old male whom police believe was intoxicated. The impact caused the truck to veer into a closed construction lane where it then hit a Peterbilt dump truck that was parked.
The news outlet says that the 55-year-old was rushed to an area hospital but later passed away as a result of the injuries he sustained. Sadly, there are a number of accidents just like this one that occur on our roadways during the holidays so always be on the lookout for reckless drivers who aren't following the rules and are driving recklessly.
Get all the necessary maintenance done to your vehicle.
Not only do you have to worry about the irresponsible drivers that will be sharing the roadway with you, but you also need to be cognizant of the condition your vehicle is in, especially if you are planning on taking a road trip. Some things CNN Travel recommends you check or replace include:
Tire pressure and tread depth.

Replace your wiper blades.

Fill the windshield washer reservoir.

Test your car or truck's battery.
Pack enough to keep the kids busy.
Although cell phones are one of the leading distractors for drivers today, your kids can also cause you to lose focus from the road which is why you need to be sure they have everything they need so that they are entertained and not interrupting you. As exciting as road trips are, they can be difficult for children to sit through which can result in them becoming antsy and disturbing. and the last thing you need while you are trying to focus on the road along with the other drivers traveling around you is to have to entertain your children.
Check the weather before you leave for your trip.
While you may have a deadline you are trying to meet and aren't flexible with the time you can begin your road trip, the least you can do is check the weather forecast so you know what conditions you are likely to encounter after heading out. Knowing what the weather will be can help you make decisions as to where you might want to stop to rest or how you will need to modify your driving when those weather conditions are present. If you weren't aware, there are approximately 1,235,000 crashes each year that are weather-related so don't underestimate those dark clouds or wet pavement[Source: U.S. Department of Transportation Federal Highway Administration].
Aside from these tips, we have one more for you that we feel is extremely important for all travelers to be aware of. While we know you don't' anticipate engaging in an accident, some are unavoidable. Therefore, if you find yourself injured in any type of accident this holiday season, don't wait to contact one of our San Diego, CA personal injury lawyers. There are many obstacles a car crash victim might be faced with and we want to be there to help you get through this tough time. So, if at any point in the future you have a question pertaining to a car accident or are currently in need of legal aid, visit or call Jeffrey E. Estes & Associates at:

501 West Broadway, Suite 1650
San Diego, CA 92101
619-233-8021
https://jeffreyesteslaw.com/wp-content/uploads/2021/11/iStock-910460770.jpg
483
724
damg
https://jeffreyesteslaw.com/wp-content/uploads/2021/12/logo_estes_NEW.png
damg
2018-12-26 15:21:41
2022-10-17 18:36:39
4 Holiday Travel Tips that are Enough to Save Your Life