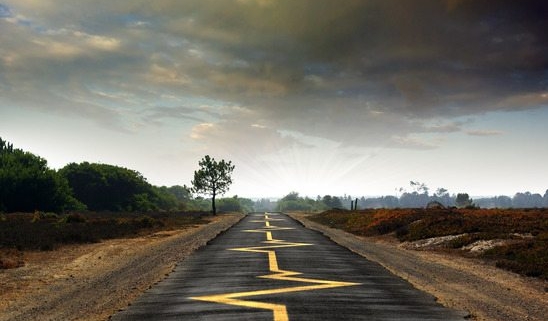 11 Signs a Driver Is Drunk, and You Should Keep Your Distance
Every driver in California has a duty to behave in a way that does not endanger other road users. If a driver breaches that duty and another person suffers an injury or loss as a result, then the at-fault motorist may be liable for damages.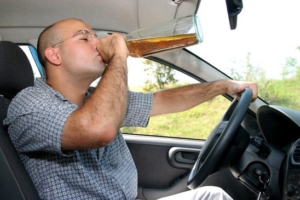 One of the most common and deplorable ways to breach this duty of care is to drive under the influence of drugs or alcohol. California has the second-highest rate of alcohol-related traffic fatalities in the United States, according to the National Highway Traffic Safety Administration.
Nearly one-third of all car accidents in California involve an intoxicated driver. Between 2003 and 2012, more than 10,000 people died in crashes that involved a drunk or otherwise impaired driver, according to the Centers for Disease Control and Prevention.
If you were injured by a drunk or drugged driver, contact Jeffrey E. Estes & Associates. A San Diego personal-injury attorney will help you claim compensation for medical bills, lost wages and other damages.
Car accident lawyers Jeffrey E. Estes and Alton J. Smith have a reputation for tough litigation and a strategy for winning substantial settlements and verdicts for their clients. Call 855-290-8080 to schedule a free initial consultation. You can also learn more about drunk driving lawsuits at USAttorneys.com.
11 Signs a Driver Might Be Intoxicated
Alcohol impairs a driver's decision-making, coordination and response time. The legal BAC limit for drivers over the age of 21 in California is 0.08, but the effects of alcohol are often noticeable after just one or two drinks.
As such, it is best to remain sober if you intend to drive. In addition to putting yourself and other road users at risk, you will face stiff penalties if you are convicted of DUI. For a first offense, these include a license suspension, community service, jail time and fines of up to $1,000.
The best way to avoid a drunk driving accident is not to drink and drive – that's no secret. However, you can also reduce your risk by keeping your distance from motorists who show these signs of intoxication:
Accelerating too quickly;
Braking suddenly or without reason;
Tailgating;
Swerving;
Drifting onto the shoulder;
Nearly striking the curb;
Delayed response to traffic signals;
Driving too fast or too slow for the conditions;
Straddling two lanes;
Using the wrong turn signal; or
Driving at night with the headlights turned off.
If you were involved in a crash with a driver who was under the influence of drugs or alcohol, you may be entitled to compensation. Contact Jeffrey E. Estes & Associates to find out if you have grounds for a claim. A San Diego personal-injury attorney will help you avoid mistakes such as making recorded statements to the insurance company or accepting a low settlement.
Our legal team has recovered more than $150 million for our clients in successful settlements and verdicts. Call 855-290-8080 to schedule a free initial consultation.
https://jeffreyesteslaw.com/wp-content/uploads/2021/11/photodune-1535346-safe-driving-xs-1.jpg
365
548
damg
https://jeffreyesteslaw.com/wp-content/uploads/2021/12/logo_estes_NEW.png
damg
2016-10-17 19:08:59
2022-10-17 18:37:07
11 Signs a Driver Is Drunk, and You Should Keep Your Distance