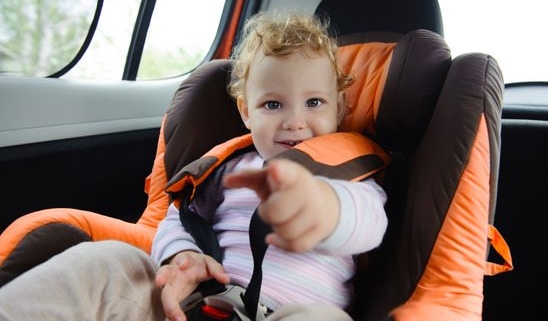 What Are California's Child Seat Laws?
On Jan. 1, 2017, a California law went into effect that requires children ages 2 and younger to sit in rear-facing child seats. The law does not apply to children who weigh more than 40 pounds or who are at least 40 inches tall.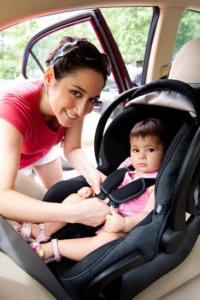 According to Car Seats for the Littles, an organization staffed by child passenger safety technicians from Canada and the United States, rear-facing child seats are five times safer for children who are between 1 and 2 years old. As the American Automobile Association explains, rear-facing seats are superior to front-facing designs because they distribute the force of impact across the entire shell of the car seat.
Unfortunately, even the most advanced child seats cannot prevent all injuries in the event of a serious accident. If you or your child was hurt in a crash with a negligent driver, turn to Jeffrey E. Estes & Associates to discuss your case.
Although no amount of compensation can undo the immense grief caused by an injury to a toddler, you may be entitled to compensation to pay for medical bills, vehicle repairs, and other damages. Call 855-290-8080 to schedule a free consultation with a personal injury attorney in San Diego.
What Is California's Booster Seat Law?
In the state of California, children who are younger than 8 or shorter than 4 feet 9 inches must sit in either a child safety seat or a booster seat in the back of the vehicle. This law was inspired by multiple studies that proved an adult seatbelt can cause serious injuries to a child's spine and internal organs in the event of a crash.
Also, if the shoulder belt is not snug across the child's mid-chest, he or she could be thrown forward during a collision, resulting in serious injuries to the spine, face, and brain. A booster seat puts the belt in the ideal position to avoid these injuries—low and tight across the hips and snug across the chest.
This law is outlined in California Vehicle Code Section 27360.
Exceptions to California's Child Seat and Booster Seat Laws
Pursuant to California Vehicle Code Section 27363, the court can exempt a child from the child seat and booster seat requirements if the use of the restraint system would be impractical due to the child's size, medical condition, or physical unfitness. The court may require proof that the use of the restraint system would be impractical, such as a doctor's letter.
Other exceptions to these laws include
The transport of a child in an emergency vehicle that does not have a passenger restraint system available;
If the back seat does not have a lap and shoulder belt, a child weighing more than 40 pounds can ride in the back seat while wearing only a lap belt;
There is no rear seat;
The rear seats are rear-facing;
The restraint system cannot be properly installed in the rear seat;
All rear seats are already occupied by children ages 7 and younger; or
The child has a medical condition that prevents him or her from using the restraint system.
Although the use of a child seat or booster seat can reduce your toddler's risk of being seriously injured, even the most advanced restraint systems have their limitations. If your child was hurt by a negligent driver in California, contact Jeffrey E. Estes & Associates.
Jeffrey E. Estes and Alton J. Smith have been litigating personal injury cases on behalf of California residents for nearly 30 years. Call 855-290-8080 to arrange a free consultation with an accident lawyer in San Diego.
https://jeffreyesteslaw.com/wp-content/uploads/2021/11/photodune-3306881-baby-in-car-seat-xs.jpg
365
548
damg
https://jeffreyesteslaw.com/wp-content/uploads/2021/12/logo_estes_NEW.png
damg
2017-07-05 20:17:46
2022-10-17 18:37:04
What Are California's Child Seat Laws?