Autumn is a great time to be on two wheels. With the weather starting to cool and traffic beginning to dissipate, the road beckons. It is important to remember, though, that each season comes with its own unique dangers – and autumn is no exception.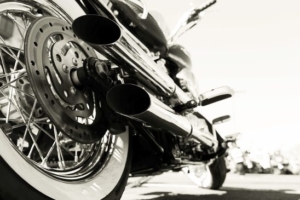 According to the Federal Highway Administration, approximately 22 percent of all road accidents are related to weather conditions. That amounts to nearly 1,259,000 crashes per year on average, in which an estimated 445,000 people are injured and 6,000 die.
With autumn in full swing, motorcycle riders must be ready for slick patches of fallen leaves and changing daylight hours. They should also wear gloves to keep their fingers warm and agile.
Unfortunately, even the most responsible riders can suffer injuries due to negligent drivers. If you were hit by a drunk, distracted or reckless motorist in California, contact Jeffrey E. Estes & Associates.
Our accident attorneys have recovered more than $150 million for our clients in successful settlements and verdicts. Call 855-290-8080 to schedule a free initial consultation with a San Diego personal-injury lawyer. You can also visit USAttorneys.com to learn more about personal-injury lawsuits in California.
6 Ways to Stay Safe on Your Motorcycle This Autumn
Riding a motorcycle is a thrilling experience, but it comes with inherent dangers. Even in clear weather, all it takes is one negligent driver to cause a tragic accident.
Fortunately, there are steps that motorcyclists can take to reduce their risk of crashing. Keep these six tips in mind if you plan to ride this autumn:
Watch out for Fallen Leaves: Newly fallen leaves are slick, and you could lose control if you ride over a patch. Leaves may also cover potholes and cracks in the road, so avoid driving over them whenever possible.
Wear Gloves: Gloves not only protect your hands in the event of an accident, but they also keep your fingers warm as the weather cools. This will give you better control of your bike.
Be Prepared for Daylight Changes: Sun glare can cause temporary blindness and lead to an accident. Be ready for changing daylight hours, and consider riding at different times to avoid the glare during sunrise and sunset.
Wear a Certified Helmet: Always wear a helmet that was certified by the Department of Transportation or the Snell Memorial Foundation.
Inspect Your Motorcycle: It is always a good idea for riders to get their bikes inspected and tuned-up to prepare for seasonal changes.
Take a Riding Course: It's never too late to brush up on your riding skills. You can find advanced riding classes here.
If you were injured by a negligent driver, contact a San Diego personal-injury lawyer from Jeffrey E. Estes & Associates. Both Jeffrey E. Estes and Alton J. Smith hold AV Preeminent ratings by the prestigious Martindale-Hubbell attorney rating service. They have been litigating personal-injury cases on behalf of California residents for almost 30 years. Call 855-290-8080 to schedule a free initial consultation.
https://jeffreyesteslaw.com/wp-content/uploads/2021/11/photodune-2738297-motorcycle-l.jpg
800
1200
damg
https://jeffreyesteslaw.com/wp-content/uploads/2021/12/logo_estes_NEW.png
damg
2016-11-22 16:06:44
2022-10-17 18:37:06
How Can Motorcyclists Avoid Accidents in Autumn Weather?