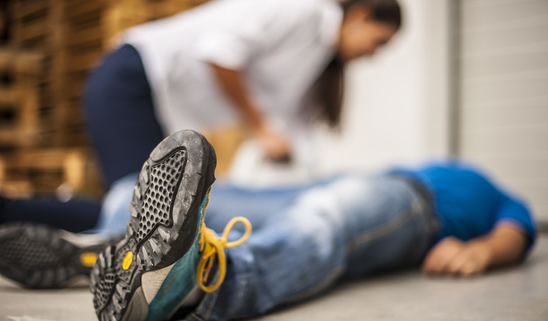 Construction site injuries create hazard for Californians
There has been a spate of recent construction accidents that have resulted in injury and death for construction workers. 
A scaffold fell on three construction workers in a new construction apartment complex near Petco Park.  The men were working on the scaffold when it collapsed.  They fell at least 16 feet to the ground, according to witnesses, and sustained severe, life-threatening injuries that resulted in hospitalization for two of the victims. 
In a non-related accident, a mud pipe broke free of its tether and struck a construction worker, killing him. 
Fines are not enough
The companies that these men worked for – Earth Tech Well Drilling and Atkinson Clark – were investigated by the authorities and by the Occupational Safety Heath Administration, OSHA.  They were found to be out of compliance with regulations.  OSHA fined the companies more than $30,000 for the citations.
But OSHA fines will not bring construction workers who have been killed on the job back to their families, nor will they restore the body after a severe injury that caused permanent disability or damage. 
Next Steps
If you are involved in a construction accident that has injured you or a loved one or caused damage to your personal property, please call  Jeffery E. Estes immediately.
Call 619-233-8021 to schedule a free case evaluation. 
Rules and regulations
Many construction company owners whinge about the plethora of rules and regulations that they are required to follow – and many simply ignore them until a tragedy occurs.
OSHA has comprehensive regulations when it comes to the safety of workers on a construction site.  Each of those rules was born of necessity and designed to keep workers safe and out of hazardous or dangerous conditions. 
Under OSHA rules, the responsibility falls to the employer or the owner of the construction company to provide a safe workplace.  The safety standards must be set, met and enforced by the employer and managerial or supervisory employees. 
Employees are required to "provide training, outreach, education and assistance," to ensure compliance with OSHA regulations.   All construction zones must be "kept free of serious recognized hazards."  This was not the case in either of the aforementioned construction site accidents.  Unfortunately, companies will attempt to keep costs down or cut corners which may result in the injury of death of workers. 
Know your rights
Federal law prohibits companies from placing workers in unsafe conditions.  Workers are also protected from retaliation by their employers, should they need to file a complaint or a lawsuit. 
These are a few of the many rights that you and your loved ones have in the construction industry:
Work only with/on machinery that is safe and in good working order

Train in your native language

Be provided with appropriate safety gear – gloves, harness

Protection from toxic chemicals
Jeffrey Estes has the experience and aggressive tenacity to help you get the justice and compensation you deserve.  Call the law offices of Jeffrey E. Estes & Associates  to schedule a free case evaluation.
Jeffrey E. Estes & Associates
501 West Broadway, Suite 1650
San Diego, CA 92101
619-233-8021
View more accident articles here
https://jeffreyesteslaw.com/wp-content/uploads/2021/11/photodune-15818621-first-aid-rescue-defibrillation-xs.jpg
365
548
damg
https://jeffreyesteslaw.com/wp-content/uploads/2021/12/logo_estes_NEW.png
damg
2018-06-25 15:14:44
2022-10-17 18:36:40
Construction site injuries create hazard for Californians