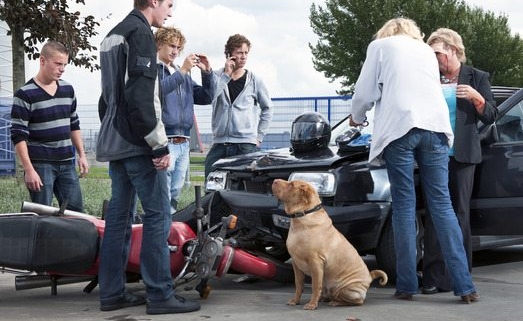 3 Ways to Avoid Motorcycle Wrecks in Heavy Traffic
Although there are countless hazards that can cause a motorcycle wreck, traffic congestion is a common contributing factor. When a crash does happen, motorcycle riders are 26 times more likely to die than passenger-vehicle occupants.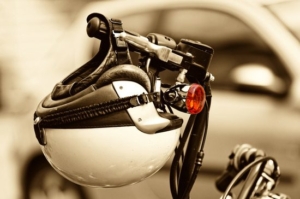 As such, all riders should know how to adjust their behavior when riding in heavy traffic. These three tips are particularly effective:
Maintain a safe following distance;
Anticipate the actions of other drivers; and
Ride defensively.
Unfortunately, all it takes is one aggressive or negligent motorist to cause a crash. If you were injured in a motorcycle accident, turn to Jeffrey E. Estes & Associates.
Our attorneys have recovered more than $150 million for our clients in successful settlements and verdicts. Call 855-290-8080 to schedule a free consultation with a personal-injury lawyer in San Diego.
Let's take a closer look at three tips to help you avoid motorcycle wrecks in heavy traffic:
Maintain a Safe Following Distance
The Washington Post cited a study by the National Transportation Safety Board, which estimated that there are 1.7 million rear-end collisions in the United States every year. Tailgating is primary contributing factor to these accidents.
You should always maintain at least three seconds of following distance if you are riding on a highway. In adverse weather, double this distance to six seconds.
Anticipate the Actions of Other Drivers
This is a lesson that every driver should learn – whether they are riding on two wheels or four. Motorcyclist Online highlights the importance of observing other motorists to predict and avoid dangerous scenarios.
This is particularly important in congested traffic, when drivers often behave aggressively and change lanes without signaling. Remember to watch drivers' heads because most will look over their shoulders before changing lanes.
Ride Defensively
Anticipating the actions of other drivers is just one element of defensive riding. Here are a few more tips to keep in mind:
Always be alert for changes in traffic patterns;
Have an escape route;
Do not gawk at billboards or accident scenes;
Adjust your speed to the conditions; and
Do not listen to your headphones while riding.
What Should I Do after a Motorcycle Wreck?
Even the most responsible riders cannot avoid all accidents. If you are hurt in a crash that another driver causes, then you can make a claim for medical bills, lost wages, property damage and other losses. However, one misguided statement or action could reduce the amount of compensation you recover or prevent you from recovering any compensation at all.
If you are injured in a motorcycle crash, take these four steps to protect your rights:
Call the police. Even if nobody appears to be injured, you should get an accident report just in case you decide to make a claim;
Take photos of your injuries, property damage, skid marks, the positions of vehicles, and traffic signs;
Visit a doctor for a medical evaluation; and
Contact a personal-injury lawyer.
An auto accident attorney from Jeffrey E. Estes & Associates can help you avoid mistakes during the claims process such as making recorded statements to insurance adjusters, unknowingly admitting fault, or signing a general release. Call 855-290-8080 to schedule a free consultation with a personal-injury lawyer in San Diego, California.
https://jeffreyesteslaw.com/wp-content/uploads/2021/11/photodune-824925-collision-xs.jpg
382
523
damg
https://jeffreyesteslaw.com/wp-content/uploads/2021/12/logo_estes_NEW.png
damg
2017-01-31 21:22:20
2022-10-17 18:37:06
3 Ways to Avoid Motorcycle Wrecks in Heavy Traffic